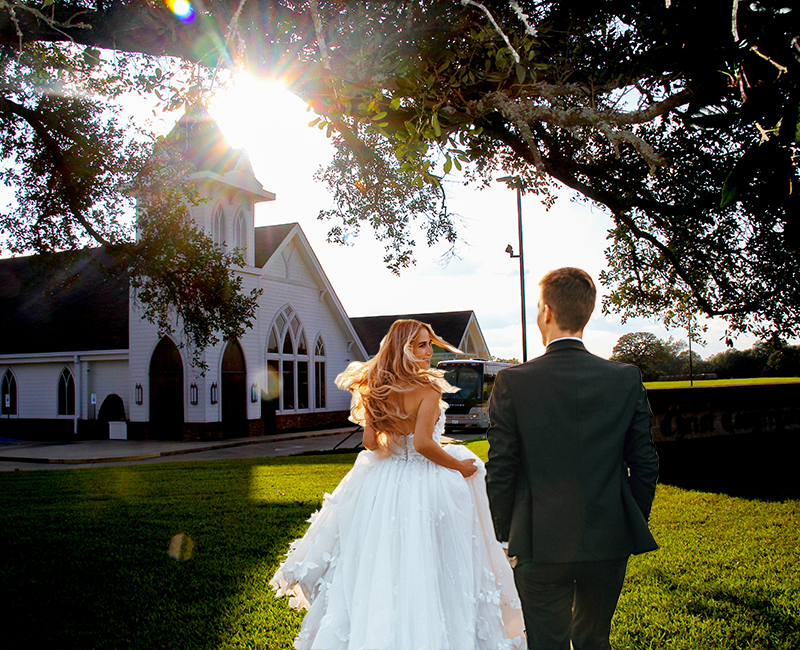 14 Jul

Use a Coach for Your Wedding!

All of us get to experience events that seem to mark our progression through life, and this is certainly true of weddings. It is a lovely thing to celebrate the happiness that two individuals have found and to come together to share it with them. It takes a lot of work leading up to the big day, though—lots of planning, scheduling, and organizing. The weeks leading up to the wedding are full of tying up details so that everything will come together smoothly. We have one tip! Use a Coach for Your Wedding!

One of the things that have to be taken into consideration is the transportation for each event. How are you going to get everyone where they need to be, and how are they not going to get lost on that section of road where it's easy to go the wrong way if you're unfamiliar with where you're going? Is there an efficient way to get your guests from the hotel to the rehearsal dinner? Is there limited parking at the church or the reception venue? These are just some of the concerns you might encounter as you are putting plans into place, and motorcoaches are the solution that will erase your stress! These are just a few of the ways that coaches are great for your wedding transportation needs:
Wedding parties can quickly turn into a large group of folks—folks that need to stay together to be available for all the important events, take photos and be there to cheer you on and offer support on this crucial day. Motorcoaches are an easy fix: everyone can travel together, no one is going to get lost enroute (and delay pictures or the start of the reception!), and there will be lots of extra time while you're driving to enjoy talking and laughing together.
When it's your day, you can't worry about how everyone is going to get to the reception or wedding luncheon. Coaches are great for shuttle services, and we'd be happy to customize a shuttle from the hotel where your guests are staying to any events on the nuptial calendar.
Shuttle services are also great if you have multiple guests flying in for your special day. Let us handle picking up everyone from the airport and getting them where they need to go, freeing up time for you to focus on the last-minute details. And if Uncle Bob or Aunt Sis needs to get to the store or find a local pharmacy, we can take care of all of those details, so you don't have to.
Depending on location, some wedding or reception venues might be cramped for parking. Motorcoaches easily take care of that dilemma: they allow everyone to ride together and significantly reduce the parking lot congestion, providing space for your guests to park instead of having those parking spaces taken up by the wedding party.
When you're getting ready to party it up before the big day, reserve a coach for your bachelorette or bachelor party! When you get a coach, everyone can ride together so the fun can continue while you're on your way to dinner or the casino. And, let's just be honest: if anyone gets soused, you don't have to worry about it. You can rest easy, knowing that everyone will have a safe ride home.
If you have a loved one planning for their special day, contact us! First Class would love to treat your wedding party like royalty! To learn more follow this link: https://www.firstclasstours.net/services-in-use/weddings/