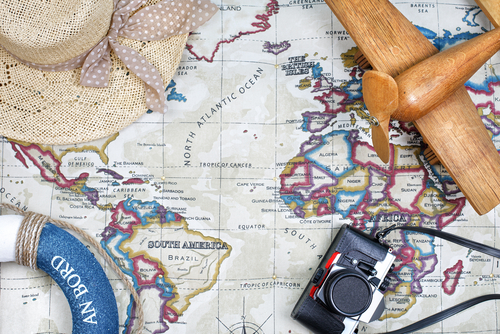 07 Jun

Top 6 Channels Tour Operators Should Utilize to Generate Awareness

The ticket to producing business is two-fold: effectively spreading the news that you exist, and having a product that people love. Whether you're a newbie or a veteran at being a business owner, here are some tips for helping people find out about you:

When people pick up a phone book and leaf through the yellow pages under certain topics to get information on which local businesses offer certain services, gone are the days. Basically everything is done online or by finding out about something right from friends. For starters, get online. See to it you have a strong website with great deals of information about the services you provide, pictures, customer reviews, and some other aspects that make you stand out in your industry. And, in addition to your website, make the effort to create business accounts on other social networking sites such as Instagram and Facebook. So much business comes through what people like and share on these particular sites and you would be missing a valuable business venture to forgo using these avenues.

Take advantage of chances to circulate information via handouts or leaflets at places that work: places that offer information on local attractions, or even local grocery stores or lodging and accommodation businesses. Some towns develop seasonally as a result of all the outside traffic that comes at specific times of the year for different attractions, and often businesses will cooperate to support all the traffic that comes to town. If suitable, see if they will let you leave information about your tours with them, and in turn, you can help them with their business advertising too.

When you can't disseminate paper handouts, try to get as much of your details on relevant websites online: city and state websites, and any sites that detail things to do in your region. You like to be represented there so that people will know you are a place to turn to when they are finding recreational tours and opportunities in your location.

You might team up with a local hotel or ski resort or river rafting company to provide lodging or recreation outlets for the members of your tour– helping all the businesses involved gain customers and visibility. The more that you interact with other businesses and get your name out there, the more business it will bring back to you.

While you focus on getting new customers through all of the above mentioned outlets, you also want to focus on retaining previous customers. If you know they've had a good time, this will be valuable when others are looking for the same services that you provide and can read what previous customers have said. Provide great service and then get people to talk about it?

Eventually, you can also advertise information via billboards, ads on buses, as well as through other alternatives such as running a booth at business expos.

Ideally as you utilize these different options, you will see a spike in your business, and in time you will manage to determine which avenues are bringing you the most revenue. If you focus on business presence and customer satisfaction, your business is bound to grow.