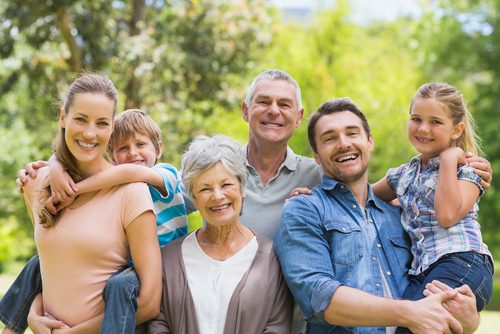 17 Mar

The Most Popular Trends in Boomer Travel

Have you hit retirement status and now have time to go on a few of those trips you've always planned to take? Many people, once they've arrived at the "senior bracket," want to go out and experience the world, make memories, and just take some time to take a break. If you're looking to book an upcoming trip, below are several forms of selections that may spark your interest and help you hone in on where you'd like to visit and what you'd like to do.

Get out and explore the world, and do some of those things you'd like to do before your time is up. Maybe you'd like to walk and go along the Great Wall of China or see the pyramids in Egypt? Maybe you'd like to learn how to body surf, do some ocean rafting and explore volcanoes in Hawaii, or enjoy a culinary vacation in Europe?

If you were fortunate enough to grow up around older family relatives and spend time with them, you likely would like your grandchildren and children to have similar opportunities. More and more, families want to go on a vacation all together to facilitate an experience similar to what would have happened more frequently, years ago, when people didn't move around as much.

Typically travel gets combined with "repairs." It is correct that numerous medical surgeries and techniques are more affordable outside the United States, and you could think about a "2-for-1." You might do your research and learn where you'd like to have your specific medical needs taken charge of, and then plan your stay as necessary so you can enjoy vacation time at the same time– either beforehand or afterward.

As we age, several individuals take more time to reflect on what life is about and what truly matters to them. As such, it isn't uncommon to choose to take a spiritual journey– whether that's a religious pilgrimage of sorts, or an alternative approach through various therapies, meditation or abstinence in various forms. These experiences can clear our minds and reinvigorate our souls, enabling us to emphasize our inner selves and what we truly value.

If this is you, there are many opportunities available to make a difference and travel in a poorer country or help with an environmental project. You'll come away having made incredible memories, looking at the world just a little differently, and contented at having spent your time well.

No matter what the journey you want to have, the choices have never been as unlimited as they are today, with numerous different types of people and experiences traveling especially before. The fun part awaits you– discuss what you'd like to do, research your available options, and then afterwards … book a trip! Get out there and enjoy yourself!