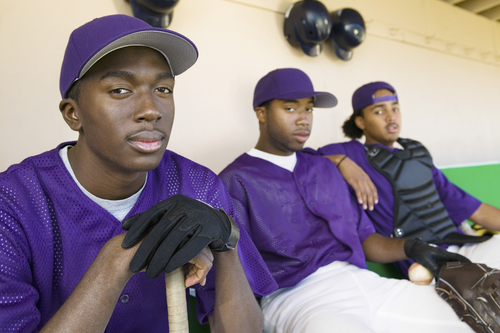 05 May

Team Travel on a Budget: Six Ways to Save a Buck

Posted at 09:38h

in

Sport

In these challenging economic times, when a youth sports coach mentions team travel, a collective groan is typically heard from the parents– specifically if the tournament or competition requires long distance travel.

By targeting tournaments within driving distance, you can manage a bundle, yet here are other ideas to keep your team travel expenses lower, whether or not you trek more than a car-ride from home:

Save on Team Hotel Accommodations

Even if you are driving to a weekend tournament, you may have to spend at least one– possibly two– nights in a hotel. Those 8:00 AM games with 7:00 AM warm-ups basically dictate a hotel stay the night before.

Many tournament coordinators will provide a list of nearby hotels. If you are choosing between two, fairly equally priced hotels and one has a pool but the other doesn't, you'll find the pool worth its weight in gold at the end of a long day at the field or facility– for both parents and kids!

For longer tournaments, such as the week-long Cooperstown Dreams Park Youth Baseball tournament, it's worth considering renting a large house with a kitchen and inside and outside eating areas. Not only can several families live in the house– saving money over time– nevertheless also you can make it a 'home base' for the team, making carpooling easier.

Plan Team Travel Meals

A simple way to save money on food at nearby tournaments is to arrange a potluck lunch on the first day. Because you're driving, everyone can put their goodies in a cooler and keep them fresh all day.

And also, once you're settled at the hotel, you can simply scope out the local supermarket and plan another potluck the following day. You definitely have your coolers, just fill up them with ice and more food and you're set!

Remember to have families sign up for paper goods, utensils, card or other portable tables and, most important, pop-up canopies or tarps. Even if it's sunny or raining, you'll find those canopies essential. And ensure someone provides bags for garbage and recycling!

For those longer tournaments I mentioned above, that 'home base' house can turn into a great way to save money on team meals. Before you leave on your trip, split the parents into groups and assign them a specific day and meal. When you arrive in town, or the day before your assigned meal, simply to go to Costco or the closest grocery store and do your shopping.

Think about Group Transportation

An additional way to preserve money is to organize group transportation for your weekend team travel,. Fourteen Minivans or suvs waste a ton of gas, even though you're just driving 100 miles– and considerably more if you drive that distance four times over two days! When shared among the entire team, often using a motorcoach or a mini coach (depending on your team size and gear requirements) can save big bucks.