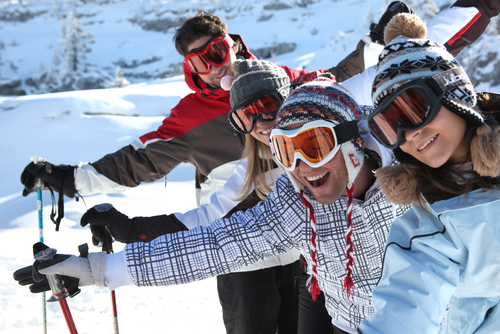 23 Apr

Steps to Start a Snowboard Club

When winter roll around, are you one of those that love to hit the slopes but has a hard time getting there because you can't drive? Are you always trying to get a ride up to the resort, but mom or dad or an older sibling are frequently too busy, and you want more reasons to get your board waxed and be screaming down the hillside? One of the best ways to change the situation is to start a snowboard club at your school.

• There's no reason to limit the club to boarders only. Once you've rounded up some peeps, even if the group starts small, start organizing regular outings to the nearest resort. And don't forget, you'll also need to find a teacher who is willing to oversee and spearhead the club.

• Bonus! Since you'll be going as a group, you can likely apply for some great group discounts. As the president of the club, call your local resort to see what kinds of price cuts are available fora group your size. Don't forget to consider everything, not just the lift ticket price. Some folks in your group will likely need to rent equipment or pay for a lesson, so you would like to ask about deals in all of these categories. This will keep it so you can attract a wide variety of skill levels, allowing the club to be more versatile and include more people. You might also think to call either local snowboard companies or the big brand names (or both!) to see if they'd like a free chance to advertise their brand with the club. They'd possibly love to throw in stickers and other free swag to get their name out there and more visible.

• Once you have enough people on board, you've got to figure out how to get them there! There may be a budget for that through the school, but you can also call and reserve a private bus if the group is big enough.

• Now that you've thought of all the details, get loud! You might consider getting money up front and using it to open an account at your local bank for the club. You'll need to get everyone an insurance waiver, and this will help you make sure you've got everyone covered.

• Get everyone together to discuss final details when everything is in place. Get a firm count on how many people are going and be sure everyone knows how you're getting there, where to meet, and what else to bring. For those that are new to it, give an overview on what they'll want to wear– there's nothing worse than being miserable and cold for hours on the mountain! Keep in mind to have everyone bring their own food, as well as other things they might not think of: goggles or sunglasses, sunscreen, helmets, etc. It could be good to tell everyone to drink lots of water, too, since you'll be at a higher elevation.

• The moment all of this is done, just go out there and have fun! Chances are, you're going to make great memories and great friends, and ride more this season than you ever performed in the past!