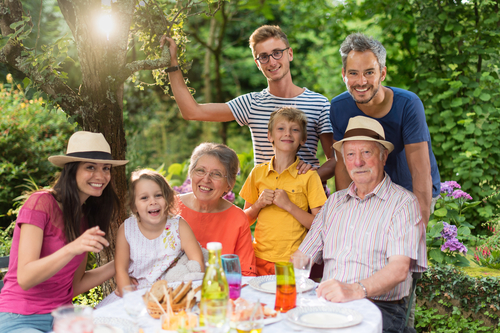 28 Feb

Senior Tour is Ideal

There are rewards to a wide range of seasons in life, and this is surely true when it reaches retirement. This time is commonly accompanied by approaching the end of your career, empty nesting, and starting a new chapter of life. In certain cases there are health hurdles or unpredicted loneliness following the death of a spouse. But there are also opportunities, and this is certainly true when it comes to senior travel.

When your children were gathered round and there was always something going on and people to do things with, you may miss your younger years. There are some unique pluses about traveling later in your life, and here are a few of the advantages we see.

You get to spend and go time with your grandkids. Maybe you don't have distant sites you'd like to go and see. Rather, you may like to spend a little more time with those you love, making memories. At the end of the day, what we really have in life is the significant relationships we've been a part of. Having time to travel and see those that we love will be something we'll never regret. (And, indeed, our regrets will perhaps come if those experiences are disregarded from our lives.) Besides, the older you get, the more the understanding sets in that childhood is brief, and time with the smaller people in our lives is fleeting. The time to explore life, have a great time together, and get to know each other is now.

Discounts. Okay, we get it. You may not love the fact that you actually are a senior, but you might also enjoy the discounts … cuz you can! Apart from getting a less expensive price on admission to the swimming pool or paying $10 for a lifetime senior pass to see the nation's national parks, you can also get other discount rates on travel, accommodations, etc. If it's just there for the taking, why not?

Your life is often centered on whatever your children find interesting when you're raising a family. You're focused on them, 100% of the time, for several years, which is something you'd never trade. Now, however, with that extremely focused time behind you, you have the opportunity to see and do the things that you've always dreamed of. It may not have been achievable before, because of finances or schedules or finding someone to watch the children. Now, you can do and go! You can take that trip you've wanted to take, and visit the historic sites that are meaningful to you.

Even if there are other aspects of this time of life that aren't fun or great, traveling is actually one of the perks. There's time to see what you want to see and freedom from career obligations or other commitments that dominated your younger years.