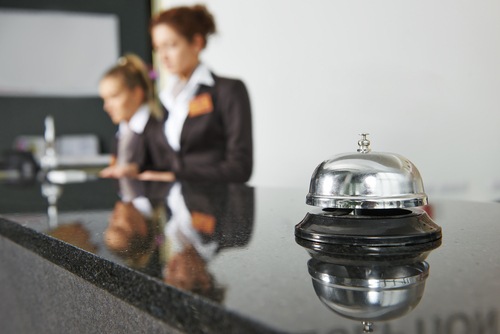 27 Apr

Record Hotel Occupancy Expected in 2015 & 2106

Optimism is in the air in the hospitality industry. This year began with GMs and CEO's revealing their lofty expectations for the industry at the International Hotel Investment Forum in Berlin, which is now continuing with predictions of solid industry progress from PKF Hospitality Research.

PKF-HR's Hotel Horizons report assumes record-setting occupancy throughout 2015 and 2016, which will then give way for growing average daily rates (ADR). In 2015, PKF-HR forecasts a 1.9-percent improvement in occupancy, combined with a 5.3-percent rise in ADR, for a 7.3-percent boost to RevPAR. In 2016, the increase in occupancy is expected to slow to 0.6 percent, while ADR could improve as high as 6.3 percent, resulting in a 6.5-percent gain in RevPAR. R. Mark Woodworth, senior managing director of PKF-HR, was quoted in the report saying that in 2016 "ADR gains will be the dominant, if not sole, driver of RevPAR growth through 2019."

"The 65.6 percent occupancy stage we are forecasting for 2015 is an all-time record for the 27 years STR, Inc. has been reporting U.S. lodging industry performance," Woodworth said. "At such high-rise levels, it is natural that the pace of occupancy growth will decrease, and we will begin to see prices take off."

PKF-HR also forecasts gains in excess of 10 percent throughout both 2015 and 2016 for unit-level net operating income, meaning the industry's streak of double-digit grows in hotel profits could continue for six years.

Good news for the industry started pouring in this January after STR reported positive hotel metrics for ADR and occupancy early in the year. At the time, year-over-year measurements for the week of Jan. 4-10, 2015, STR found that the industry's occupancy rose 1.0 percent to 49.9 percent.