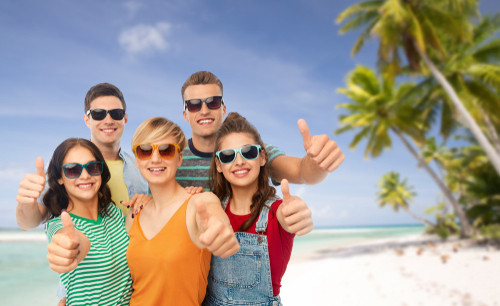 03 Jan

Planning the Specifics

Being in charge of the group vacation can be overwhelming, and sometimes you do not even know where to begin. Sound familiar? If this is so, these 8 hints can help you get started!

1. Get a headcount. Knowing how many adults and children are coming is good for 2 reasons: it helps you plan appropriate actions, and it lets you know what you want to reserve concerning accommodations.

2. Budget. If you don't wish to dread this moment of checking your spine account after coming home from vacation, adhere to a budget.

3. Location. Rent a room which has room for everyone, especially in the event that you've got a mix of adults and children. Reserving a location that has game/play/video-watching areas for the children, and couch/gathering/talking spaces for your adults makes all the difference!

4. Allergies. Unless anybody with food allergies is going to take care of their own foods, you want to know what to shop for so that all people can eat what is on the menu.

5. Meal planning. Discuss the load by divvying out foods so that everyone purchases and prepares food. This way one individual doesn't get stuck doing all of the work, there's a variety of foods, and everyone helps out.

6. Activities. If you want everyone to have fun, plan activities that appeal to every age category. Send out a survey beforehand to find out what the children and adults like, then try to plan activities which will be fun for everybody.

7. Transportation. Have you ever considered hiring a bus rental Texas so that you are able to travel altogether? That's what we specialize in! If you want to reserve a group charter, we are here to serve you!

8. Find Out what is stocked at your holiday rental. Have you ever arrived at a vacation house and realized they do not have salt and pepper, garbage bags, or dishwasher soap? Get a listing of the supplies they keep on hand so you're going to know what else you need to bring to cover your bases.

Use these 8 tips to assist you plan your very best vacation yet! And if you require reliable group transport for your trip, we could look after that!