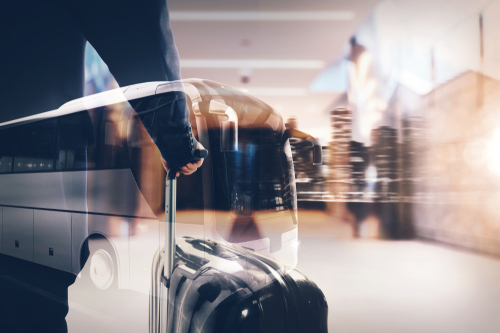 06 Sep

Pick Us As Your Shuttle Transportation Provider

You're arranging a large event with a lot of individuals, keeping traffic moving is essential to the overall success of the occasion. This is just one of the reasons we would be happy to personalize our shuttle services, and we know how to move a great deal of people easily.

That being said, we know we are not the only group transportation supplier you could opt to utilize. There are many others who offer the services that we do, and you probably shop around before deciding which firm you are going to work with in case you're like most people.

Why, then, would you think about choosing us?

To answer this query, we want to inform you about six things we prioritize here in First Class Tours.

Equipment Quality. We know that all facets of the event will contribute to your participants' overall experience, and it's crucial that you have vehicles which are professional and clean. That's what you will get each time, if you work with us.

Customer Services. If there is one thing that could really kill an event, it's traffic. Nobody likes to be stuck and not moving, and it is a pain to be hunting for a parking place. It is essential that they perform their job and do it well, when you hire a transportation partner. You can count on us and we plan to exceed your expectations.

Maintenance and Safety. Vehicle maintenance, repairs, and safety inspections are a normal thing here in First Class Tours. Not only do we maintain our vehicles in impeccable condition, we also keep the highest safety rating afforded by the Federal Motor Carrier Safety Administration. Not sure what this means? Ask us! We would love to tell you!

Staff and Drivers. Whenever You work with other people to get a task done, you want to understand They're kind, competent, and professional. We love to work with people, and we value your event's achievement .

Amenities. One Travel is all of the available amenities on board. Passengers are able to take advantage of power sockets WiFi , video screens and much more! Whenever they ride with us, we would like our customers.

Pricing. We offer cheap prices, but what we strive to offer is much more than price. We promise that you'll get exactly what you pay for when it comes to quality service, and overall experience.

We hope you will consider us next time you have a shuttle transportation need!