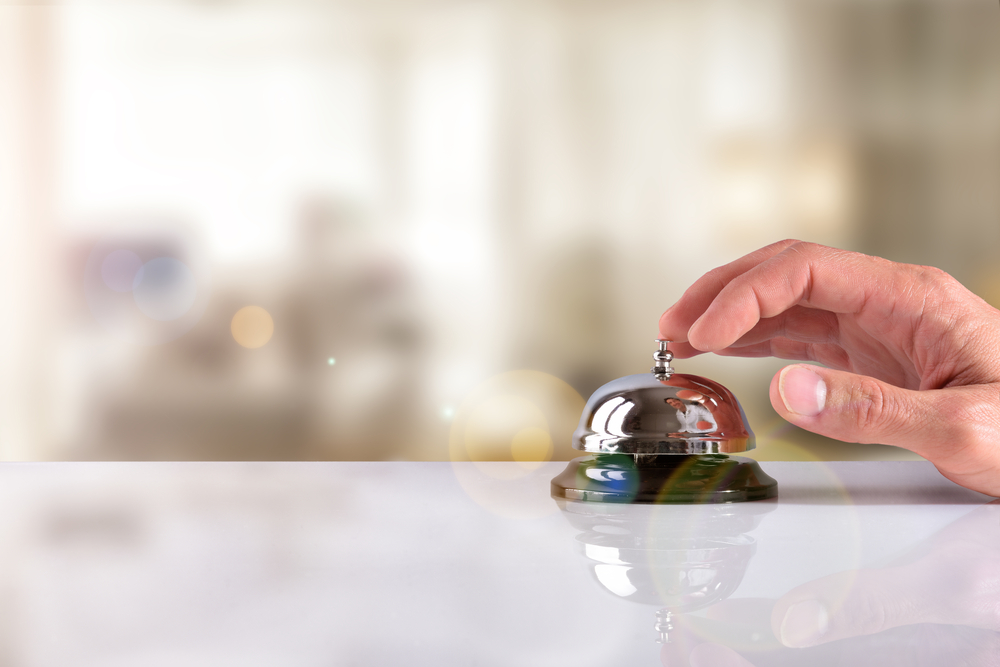 06 Dec

Opting for the Finest Place to Stay

As a motorcoach company, we love to assist hotels with attending to their guests. Whether we help by delivering an airport shuttle for folks reaching town or we are the wheels for a big family on vacation together, we take pleasure in delivering our customers reliable, professional service. Sometimes hotels will employ us to offer additional help when they are having a big event, just like a large gala dinner for a company or a business convention for a top-dollar brand. In each of these cases, our target is the same. We want our customers to be enjoyable, and we want them to choose us again due to the type of service we provide.

There are several factors that determine the sort of accommodations someone opts for when they need a place to stay. For some, your big group might be in town for an upscale international business conference, and everyone gets put up in luxury lodging. Others may choose economy style lodging for a bunch of guests (like Comfort Inn or Super 8); still clean and functional, but not as nice (or spendy!) as their luxury counterpart. Another selection is to remain at local bed and breakfasts, and there's a scale with those, too. Some B&B s are expensive and swanky, with excellent attention to detail and nice rooms, and others might feel more like you're coming to Grandma's house.

The bottom line? If you're scheduling an upcoming trip for your group and are aiming to nail down the type of lodging experience you prefer to have, here's the lowdown of a few of what you may experience at each of these three types of accommodations.

LUXURY
There's a good reason that names like Marriott, Hilton, Ritz-Carlton and others have credibility for class. These higher-end hotels, as well as getaway luxury resorts, are set up to the comfort of their guests. They tend to be pricey, but there's a reason for that, as they offer a lot more than your average place to stay. Your room will be remarkable, classy, and clean, and it will be apparent that the quality of furnishings and materials used are not run-of-the-mill. Aside from that, the breakfasts at these locations are upper class: lots of options (not your average continental breakfast) and the food are yummy. Some other perks? Plenty of these places have other bonuses as a comfort to their guests: spas, restaurants, places to workout, free internet, golfing (or other recreational choices close by), and room service, among other things. While you certainly pay more for this sort of a stay with a large group, there's a reason the rates are steep. However, that being said, you absolutely get what you pay for.

ECONOMY
For a lot of us, staying at Best Western, Super 8 or Comfort Inn is probably what we do most of the time. These locations are affordable and clean, but they don't boast the class and comfort of luxury accommodations. They aren't implied to. They're not elegant; these rooms are just a normal, tidy place to sleep. Often your rate will consist of a simple complimentary breakfast, and there's normally high speed internet included, too. If you just need a basic place to crash in the end of the day with your group, this is the choice for you. And, by the way, "basic" doesn't mean negative. That's solely to distinguish them from top-tier locations that have all the whistles and bells.

BED & BREAKFASTS
The central perk of a quality bed and breakfast place is that they tend to be more specialized and personalized. These nice places to stay have delicious breakfasts that tend to be more on the sumptuous side. Once again, you often pay for what you get, and although these places are more expensive than their economy counterpart, they're totally worth it!

Once you've selected where your group is staying, you still have to pinpoint the transportation, and we'd love to assist with that! We focus on providing flawless service and aim to be ready whenever you are. When it's time to travel, we can get you from place to place on getaway like nobody else!