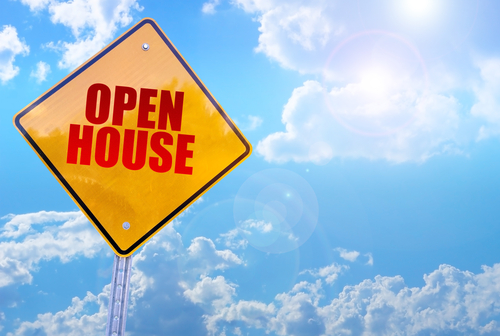 19 May

Open House Organizing

If you're collaborating the efforts of a large upcoming open house, there are numerous factors you've got to take into account. Just taking care of that lots of people in a space is a big feat, not to mention all the details you have to think about in the background so that things will appear to run properly on the surface (so much work happens behind the scenes to make it look easy!).

Using coaches to help shuttle your guests will help you to avoid crowded, congested parking lots and help the overall traffic flow a bit easier. You won't have to set aside as much parking as you would need to otherwise, and shuttling makes things a whole lot easier.

And, as for the other matters you must plan for?

Marketing material. If a number of people are going to tour a facility, it's great to have some material for them about the structure itself: a postcard photograph, informational pamphlet, or another thing along those lines. It's nice to have something that people can look at as they are there and take with them when they go.

Ticketing. You've got to have some way to control traffic flow, and ticketing helps you do just that. Setting aside only a certain number of tickets for varying time slots will help to regulate the amount of people that come through at any once.

Ushers. Whenever you have a major group of people coming through a structure, it's undeniable that you're going to have folks that do not know where to go, need help finding a bathroom, or simply have some inquiries. Having trained people on hand that can help point people in the right path or help with whatever need arises is something you'll definitely want to have in place.

Coordinators. When you have a bunch of people that are taking several shifts during the open house, you'll want a few people that are over all of the ushers and others that are there to help. When you need to distribute information or get it touch with people, organizers are your main resource. (Think of the pyramid effect– delegating so one person doesn't have to contact everyone.).

With every little thing that you've got to worry about as you plan for this event, we can certainly help with the transportation. We 'd love to lend a hand you in your efforts by providing shuttle services to help deal with traffic flow and make the parking situation less hectic. Get in touch with us today for a quote!