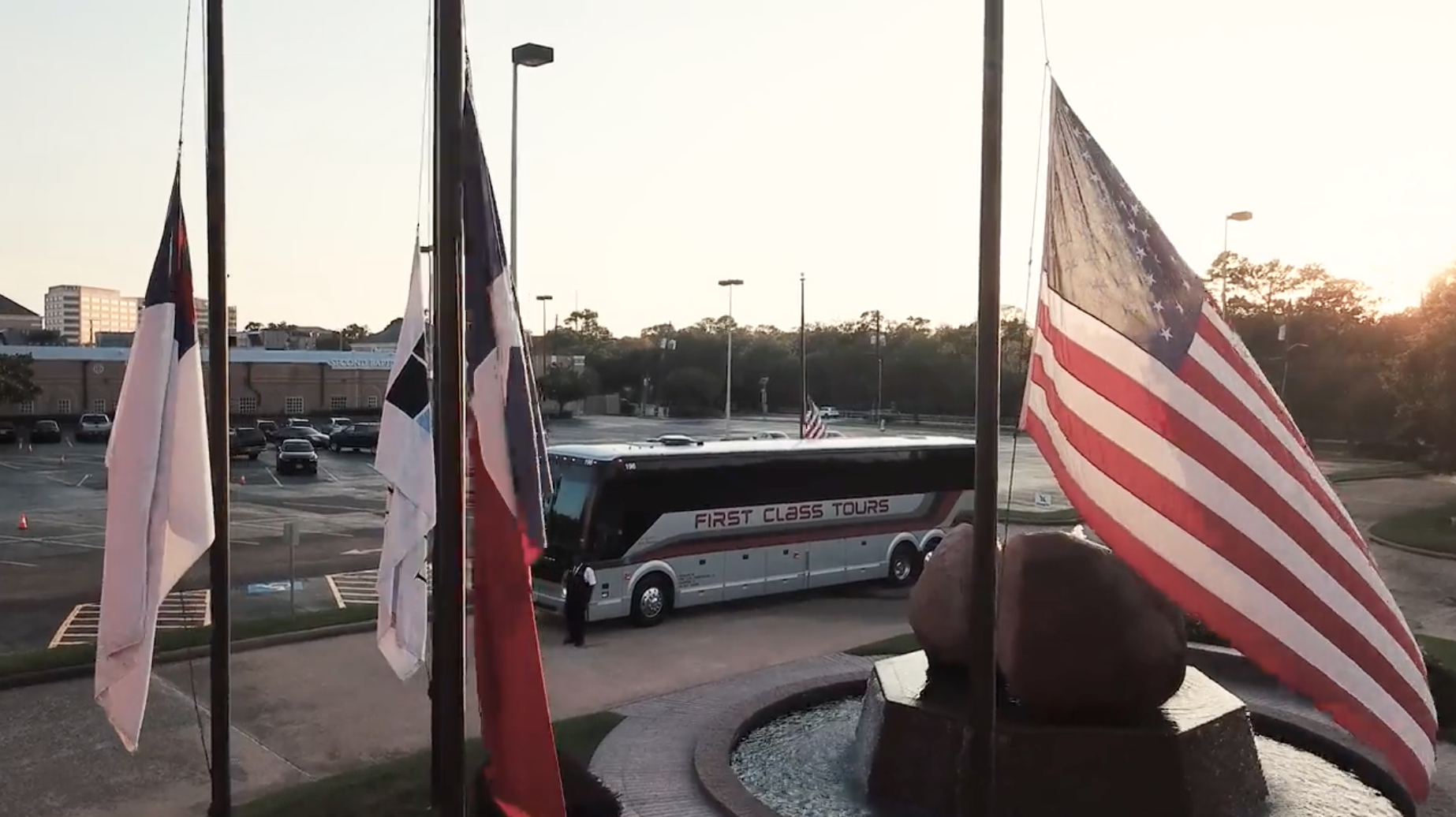 27 Jun

Motorcoaches Are For Military Groups, Too

Certainly, one of the most famous speeches of all time was Lincoln's Gettysburg Address. It has been quoted and reread again and again since it was first given in November of 1863. One of the things Lincoln said was, "The brave men, living and dead, who struggled here, have consecrated it, far above our poor power to add or detract. The world will little note, nor long remember what we say here, but it can never forget what they did here." His words highlight a couple of powerful points, the first being that the sacrifice of our military men and women makes their offering sacred, and that isn't a gift that we can take lightly. But his comment also implies that while we may recall different aspects of experiences, we probably move on a little too quickly and don't long reflect on our debt of gratitude to those that have fought to keep us free.

When we aren't the ones that have served, it may be a little easier to be disconnected from the experience and not fully appreciate the sacrifices that have been made on our behalf. However, if you know or love someone who has spent time serving our country, you might feel a little differently about it. And as a motorcoach company, we sincerely appreciate the military and their efforts to keep our nation protected, safe and free. It is an honor to transport the service men and women of this country.

If you're planning a military ball to honor those that have served, consider reserving a coach to handle shuttling folks to and from the event. If you need help getting a large group of troops to the airport for deployment, we can make it easy to get everyone where they need to be. If you need to plan an event to commemorate years of service for veterans, we can handle the transportation so you don't have to worry about it.

Taking a moment to honor those that have served our country helps us remember and reflect on Pres. Lincoln's words—that their service on our behalf makes it something to be revered. And having the chance to express that gratitude helps us reflect on the price that has been paid for the freedoms we enjoy.