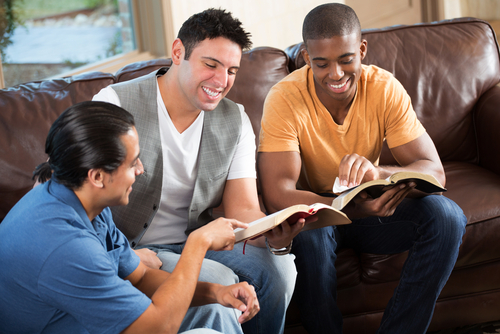 28 Mar

Men's Retreat Ideas and Pointers

We've distinguished that there is a lot less details online on men's retreats than women's retreats, and we know that there are lots of people around trying to find this kind of information. Here are some ideas and tips that will help as you plan your next men's retreat outing.

1. Remember that the initial task in organizing a men's retreat is to get the men to come. Men tend not to usually want a Christian tea hour or a quilting night out. Search for ideas that will keep them engaged and will entice them to want to come.

2. Remember why you are doing this men's outing. Are you doing it to spiritually empower the attendees, are you doing it to reach out to the community, or maybe you are hoping to bring a group of individuals together and to leave a cohesive group of Christian men.

3. Host a panel, rather than a speaker. Rather than asking men to sit down and listen to a single speaker for a couple of hours, go a different option. Pick a topic and encourage a panel of experts to come and reply to the men's questions in person. This is a less common approach, it can address questions specific to those who attend, and it adds variety by involving multiple experts.

4. Don't forget to provide attendees with time to decompress and have fellowship with other men. If you need to stay indoors try billiards, darts, or bowling.

Many outings and retreats are a distance away and can require quite a bit of driving. Using a motorcoach can keep the group together, even on the road, and can ensure that you don't inadvertently create cliques during travel time.