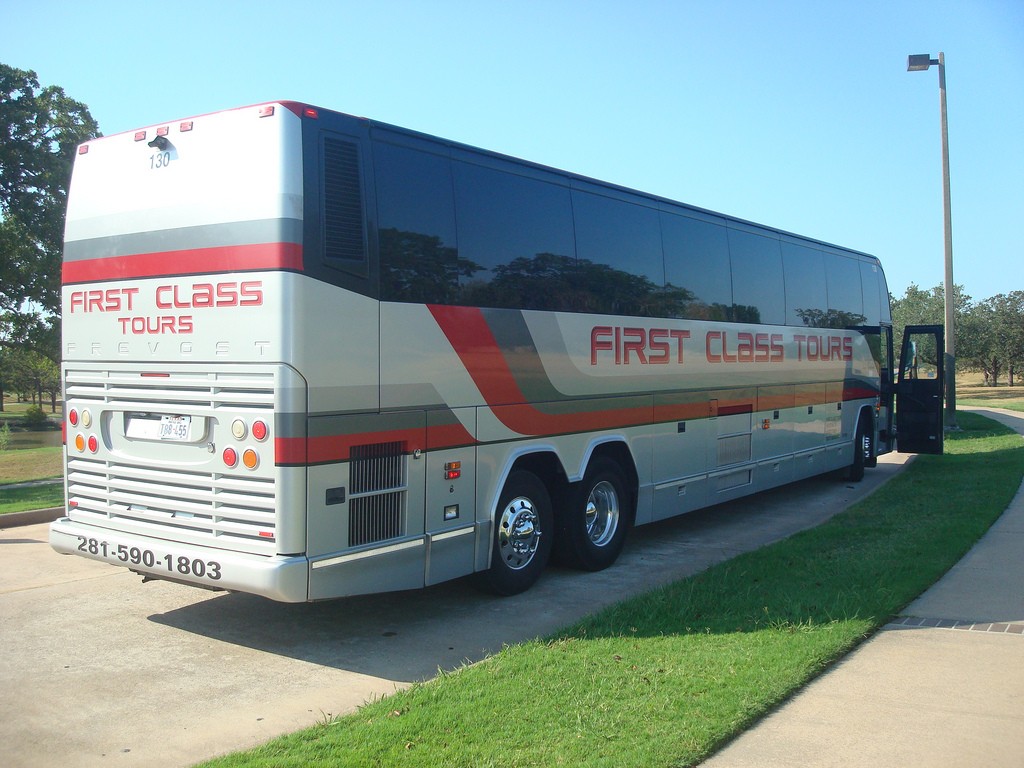 21 Feb

Let Us Serve to Shuttle at Your Next Major Gathering!

Are you concerned with reserving a motorcoach for shuttling services at your next big celebration? It's pretty common to consider using coaches for group tours and family getaways, but they are also very good for helping large groups of people get from Point A to Point B. Whether you're setting up a gala event, business convention, or coordinating the shuttling of runners to the starting line at a marathon, here are some tips for utilizing a motorcoach (or a fleet of them!) for the job.

It's a manageable way to keep the group together. When coordinating transportation for a high volume of people, it's really manageable for roads to become stuffed (think of getting 3,000 people up the canyon to a marathon start with everyone driving their own car, for example). Making use of a coach streamlines the entire process, gets the group where they have to be in a productive manner, and minimizes blocking the roads for the other drivers that are also trying to get around town.

You'll have an assigned driver, guaranteed. If you're organizing an executive night out or are a huge group of friends going out for the evening to celebrate a friend's wedding, you never know if some in your party are going to have a bit too much to drink. If you're the one who got the group together, you don't want to have to stress over making sure that everyone will get home safely at the end of the night. A coach is a good way to stay away from this hassle. Your driver can offer you a great rate and guarantee that everyone gets home easily, even if tons of drinking was involved.

Parking. This is a granted. When you're participating in an event where there are numbers of people, the parking situation is never exciting. Sometimes it shows you have to park distant from the event location, and when it's over, it can take a long time to get away from the venue, let alone begin the drive home. Employing a shuttle is an easy way to minimize over-crowding and get to and from the event venue in a quicker fashion.

This one might not approve your list of concerns, but you can also feel good about shuttling because it's better for the environment. Each coach can take up to 57 passengers, and getting rid of that many individual cars from the road is a vital reduction of pollutants being released into the air. GoingMotorcoach is equivalent with going green.

It's convenient for your guests. As soon as the night is over, your guests can have curbside pickup and be on their way. No parking hassles, no waiting to get out of there.

Lastly, it's enjoyable! Traveling with a group of people extends the social opportunities. Whether you ran a long race together and you always remember talking and laughing as you were taxied to the starting line, or you got to enjoy time on a tour together, the hours you put in sitting next to friends will become part of the experience you keep in mind.

For any event you are planning, motorcoaches can get everyone where they need to be pretty effortlessly. Give us a call us today for a great rate on shuttle services and we will modify our services to match the event you want!