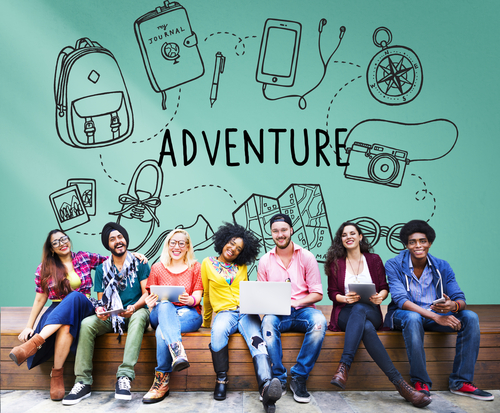 30 Jun

In-House Campus Travel Systems are the Name of our Game

At the time you think of motorcoaches, you possibly think of youth summer camps, or finding those luxury buses on the freeway with tour groups. You likely haven't thought about them being used every day for school transportation. As each university can attest, it is no small feat to get large groups of students to and from classes each day, particularly on large university campuses. Motorcoaches give a great solution, and there's no better alternative for a complete in-house campus transportation system. We know that college students will be thrilled by these conveniences that motorcoaches provide:

Power and WiFi. In today's age of laptops, tablets and smart phones, students and faculty use technology especially before for their coursework. Motorcoaches include an option for power and WiFi, a great amenity that enables students to be able to type papers, review data research or email professors while they are riding to and from campus.

Shuttles. On a big campus, shuttles are useful for getting students to main hub locations: the student center, recreational facilities, eateries, and main campus buildings. Coaches that operate on a shuttle circuit, consistently hitting each of these locations throughout the school day, provide comfort for everyone that's part of the campus community.

Bike racks. In some cases students need to catch a lift to make their morning class, but are wishing to ride home and delight in the autumn weather and beautiful foliage. They'll love the bike rack feature that keepings it easy for them to bring their bike along in the morning, but make use of it in the afternoon when it's a little warmer and one would like to take advantage of that golden autumn light.

Each and every seat comes prepared with individual airflow control and reading lights. Coaches are set up to transport a many people at once, but without spoiling comfort for each passenger. These two amenities are great for letting each passenger adjust temperature settings and get easy to read a few extra pages from a textbook while riding back to the apartment.

Sometimes at the end of the day, it's nice to be able to just unwind as you head home. Accordingly, get a coach that comes with video screens and an A/V system. Having campus or world news (or the latest reality show craze!) on in the background can be a great approach to unplug from the stress of tests and a long day of classes. It's good to relax for some minutes before it all start again.

Need additional perks? Motorcoaches boast a lot of undercarriage storage, making it easy for students and faculty to get things to and from school with ease. Maybe you have a large object that needs to come to campus for a group presentation or as part of a lecture?

For each one of these reasons, coaches are the excellent choice for all of your campus transportation needs. We understand that your faculty and students will love all the advantages that come with a motorcoach, and we are sure it will be a major plus to your campus area.