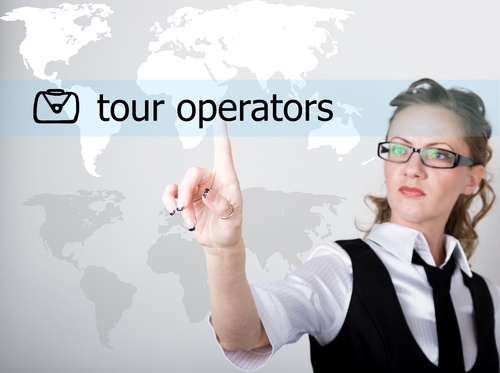 27 Jun

Growing Revenue Per Customer: Pointers for Tour Operators

Do you operate a tour operations business? Are you attempting to figure out how you can increase the dollar amount your customers spending when they travel with you? By addressing a few simple tactics, you can enhance your opportunities of getting customers to fork out a few extra dollars when they collaborate with you.

Offer them more bang for their buck. Your job is to encourage your customers that you are granting them the most suitable possible experience and that your prices are worth it through the services that only you provide. Prioritize making your business the most appealing option out there in your industry. You can do this by providing extras that your competitors don't provide, having some freebies into the mix, and facilitating comforts that will make the whole experience more smooth and comfortable for your guests. You might also consider partnering with other companies/services to "bundle" the things that you offer. While all these options will allow you to charge a little more for what you are giving (and thus make more money), the goal is to make it appear to your customers as if they are really the ones that are having the better end of the deal. Convince them they're getting more bang for their buck.

Another thing you can possibly do is present additional things your customers can acquire while they travel with you that are not necessary but will greatly enhance their experience. Maybe you offer professional family pictures at numerous sites you'll be visiting, or specialty drinks on the bus rides in between the sightseeing stops for the day? Or maybe you'll focus on offering extra services for your guests' comfort for a higher price, for instance, a laundry service? Maybe they can pay for an app that will give them loads of supplementary information, websites, and additional content that will enhance what they can find out about where you're visiting. Whatever your focus in the touring industry, choose what specific things would be appealing to your particular group of customers and provide some "extra" opportunities that would fall into that category at an additional cost.

Focus on making it an unforgettable experience for your customers. Post good reviews from your customers there and focus on transparency and customer satisfaction. Make your customers happy and they'll not only come back again and again, but they'll likely bring others with them, too.

By concentrating your initiatives on these mentioned strategies, you will be sure to make your customers pleased and bring new business to your door at the same time. If you can strengthen your services, offer extras that will make their experience unforgettable, and be friendly, helpful and professional in all of your connections with your customers, it's probably that you'll see your business thriving, gaining visibility, and bringing in more money. Best of luck!