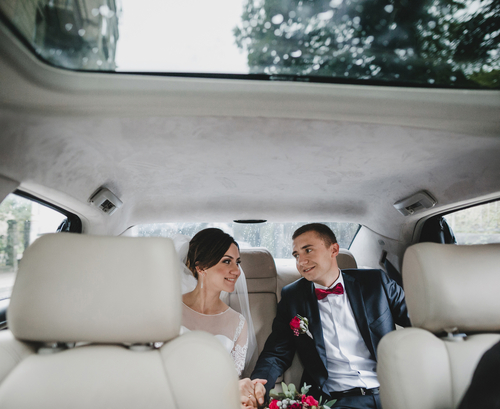 16 Apr

Great Wedding Transportation is What We Do!

The whole movie is this hilarious, sentimental tug-of-war between moving on and not wanting life to change. It also does a really good job of capturing one thing: wanting your wedding day to be just perfect, down to every detail and piece.

When you're dealing with your upcoming wedding, what comes to mind? What detail have you imagined for years that you want to be completely perfect?

Is it the invitations, because that's what you're sending out to all of your family and friends? This entails finding a fantastic photographer and sifting through all the photos to find a favorite. Then, there's the whole business of choosing a printer, picking out papers and colors, and getting the format just how you want it.

Is it the dress you'll use down the aisle? Not only do you want to be beautiful on your special day, you want it to be something that is so you– every point of the gown highlighting your style. Plus, it's going to be seen forever in photographs, so you want it to be something you love.

Do you have a specific flower that you've loved your whole life, and it's the one you really want to be the spotlight of your bridal bouquet (and the center of each table spray, too)? Nothing says celebrations quite like flowers, and this could be something you feel pretty specific about and we can't condemn you.

Picking out a reception venue could be on the top of that list for you. Maybe you prefer to have the reception at the same place that your cousin had hers, because you fell for it and have had your mind made up on that for years. Or, maybe it's as simple as hosting it in the yard you grew up in, keeping it simple by inviting just a few close friends and family.

Your honeymoon location may be something you've had squared away for a long time, or it may be something you end up planning together. In either case, it's sure to be an essential detail because it's the first trip you're taking as a married couple and it marks the beginning of your life together.

Having a great photographer at your wedding will be something you'll be glad you didn't skimp on later. It may be that you love your friend's work and you're adamant about having that person capture the day.

Whatever it is … it's important that the day comes together the way that you want it to. And really, let's be honest … you most likely want all of these particulars to come together to make for one gorgeous, wonderful day.