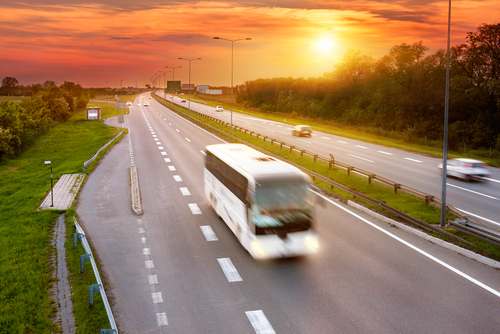 14 Apr

The Good, the Bad and the Ugly about Charter Bus Service Hazards

The majority of us are happy when we find a great deal: a new article of clothing that we pay off a fraction of the price for, ski tools given to us from a friend, or scoring discount tickets to witness a superstar in concert. We love having the opportunity to get what we want without having to spend a great deal of money for it. In a lot of realms, this is completely favorable and carries no danger connected with it. Instead, when it pertains to opting for a charter bus for a tour group, family reunion, or school function, you don't would like to cut corners on price, and here's why.

You could be able to look for a great rate with a charter organization or individual who operates a bus, but just because you get a great price doesn't really indicate a whole lot, except that you're paying less for the intended service. If you're not careful, those "savings" may cost you elsewhere.

Every state is needed to control the stipulations for charter bus services within its jurisdiction. If an individual or organization deals to offer transportation services and earn money for it, they are required to acquire a certificate through the DOT. This is the absolute primary thing you should check for before selecting a company, and certainly before going with them according to their pricing. Why? Because if a company has the proper certification from the DOT, you can rest assured that they have followed certain ramifications so as to get that license. Not only does this mean that their fleets have passed safety inspections, it also means that they carry sufficient liability insurance coverage for all their passengers, and these two factors are no small thing.

Depending on whether you get a bus through a charter company, your church congregation, or just rent one out, there are different rules associated with those practices. The end-all is that you don't want to get on a bus that doesn't have insurance for its riders, and you certainly want to make sure that it meets current safety standards, for everyone involved.

The general guideline is: any time you are making use of a bus or coach for transportation, check that they are DOT certified. That's your safest call, for you, and everyone in your group. Maybe you believe it doesn't apply because you are choosing a church group on a church-owned bus, or you're hiring a bus from a good friend who owns it. Individuals or organizations may think the certificate standards don't apply to them, but you intend to double check. If they are charging money for their services, they need a license. Period.

What can you do to make sure that the company you pick for your transportation needs meets these standards? When you have a company in mind, you can call the department of transportation in your state to check out if that company has a valid certificate and works with their department to manage a high level of safety standards. This is your best choice to ensure that no way outs have been avoided and you've made an educated decision, taking the safety of your group into consideration.

Another thing? On the day of your bus getaway, you can request for a current safety inspection report and proof of liability insurance. Furthermore, you can help keep other customers safe by telling any concerns you have relating to bus performance, should any problem arise. This will help the company take care of any potential problems to ensure that the next riders are safe, too.