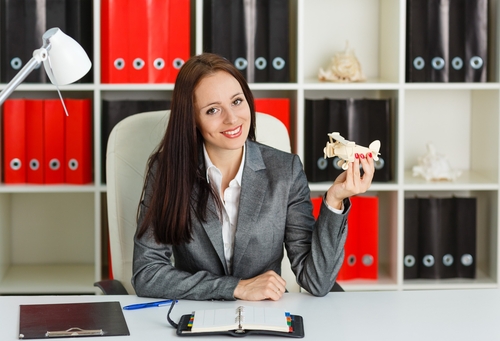 06 Sep

Experience It Hands-On!

Eleanor Roosevelt once stated:" The purpose of life, after all, is to live it, to taste experience to the utmost, to connect excitedly and without worry for more recent and richer experience." This appears like an apropos declaration for today, when life is often controlled by digital gadgets, screen time, and virtual connections. It's sort of a crazy thing to think about that it wasn't that long ago that our ancestors resided in a broadening nation, busily taken part in a process of homesteading the American frontier. Seems sort of a far cry from the sanitized, shiny company worlds we live in today, doesn't it?

Instead of working the soil by the sweat of our eyebrows, growing our own food, using our muscles to stay alive, and working side by side with those we like, we typically being in cubicles and interact primarily through text and e-mail. As a result, we see less of the blue sky and don't go out to enjoy the fresh air very typically. It's much easier to prevent having discussions in reality, and a number of us don't get appropriate workout or enough meaningful interaction with other people.

Aren't these a few of the main reasons we go on vacations … because we have to disconnect from routine and reengage in the relationships that matter most to us– even if that's just finding our own selves once again?

YES!

Over the last few years, there appears to be a trend towards going back to the basics. Great deals of people have an interest in organic foods, moving away from standard farming growing methods with pesticides and herbicides utilized as a basic mechanism to manage crop yield.

Folks appear more inclined to purchase local services, food, and culture. Instead of striking the community McDonald's, for example, people like the concept of supporting the little, family-owned tamale shack on the corner that offers a few of the very best beef tamales you've ever tasted

While we love modern technology, we also want our youth to discover important social skills and get the tools to browse the real world– not simply the virtual one they're so accustomed to. We know they can text terribly quickly, but we desire them to have the ability to continue a discussion face to face just as well.

And, in a world that in some cases provides the impression that you can pretty much experience whatever you desire via the internet, we want our kids to experience life in its raw form as typically as possible.

If you wish to have an individual, hands-on experience that focuses on the foregoing points, why rule out scheduling a holiday with a trip operator?

Sure, you can discover a location by taking virtual online tours, watching videos published to YouTube, and it's possible to browse new put on your own by using any variety of travel apps. Nothing actually compares with having the chance to see a place in individual with a guide who understands the history and can address your concerns in real time. This allows you the chance to" taste it to the utmost," as Mrs. Roosevelt stated.

This idea is similar to exactly what Ed Abbey stated in his book Desert Solitaire:" A male on foot, on horseback or on a bike will see more, feel more, enjoy more in one mile than the motorized tourists can in a hundred miles." Yes! True! See things face to face!

Have we convinced you yet?

If you're reading this post as a tour operator, we 'd enjoy to be the way your next tour group gets around! Our objective is to exceed your expectations in every regard, and we desire your clients to experience transport in a way they never ever have in the past.