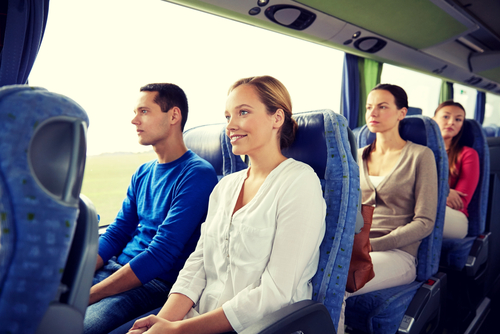 29 Oct

Employing a Shuttle System from the City

Transportation planning is essential to traffic circulation in a town, and a successful shuttle system accomplishes these things:

1. Shuttles remove cars from the road, and traffic goes much quickly when there isn't so much of it.

2. Because we live in this area, our drivers are familiar with local traffic routes. This knowledge helps us get you where you want to be in as little time as possible.

3. When you're visiting a place that is popular, it is not uncommon to have to park a few blocks away. Not so when you hire a charter bus Texas! Parking becomes something you do not need to be worried about!

4. With fewer vehicles in the road, everyone breathes cleaner air.

5. When you choose a shuttle, you create an opportunity to get other things done while someone else is doing the driving. Need submit and to finalize a work project? Reserve your flight home for the family reunion? Write a grocery list for your own party you're hosting next weekend? Send an email to a professor about her remarks? While we concentrate on the street by using WiFi you can do all these things and more.

In shuttle, we specialize at First Class Tours transportation. We can help you also make a and assess your city's traffic concerns plan to address them. Your satisfaction is our objective!