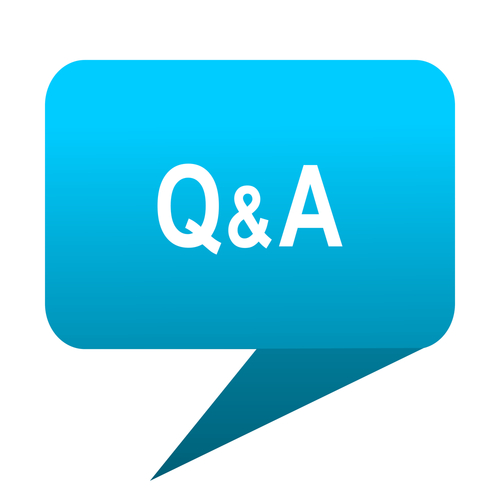 08 Mar

Most common Texas family reunion questions … and answers!

Are you engaged in preparing a big (state) family reunion? Don't miss our Q&A advice on the most common concerns experienced at family events. You can stay reasonable before, during, and after the reunion– and have a blast, too!

Are you the one who's been the innovator in making the reunion a reality? Together with the enjoyment of bringing family members together come potential stress-inducing concerns. Don't despair! We've got some great tips for keeping a cool head– and enjoying yourself before, during, and after the big event.

Q. I'm trying to come up with a budget for our reunion. Any guidelines?
A. It's always better to overestimate than be caught short at the time of the reunion. You might want to open a separate checking account to keep track of all reunion income and expenses. Create a budget committee to help research all of these expenses and make sure to keep track of every dime that goes and comes.

Q. Help! I'm managing too many details by myself. Any advices?
A. Get your family involved! Try to match the right person to each job (e.g., an accountant as treasurer; a good cook to plan menus).
▪ Mailings and Invitations
▪ Financial tasks
▪ Location coordination
▪ Souvenirs, giveaways, and other items
▪ Decor coordination
▪ Family communications and surveying
▪ Food assignments or meal planning
▪ Youth Coordinator for kid activities and games
▪ Registration management
▪ Presentations and programs coordination
▪ Assigning the master of ceremonies
▪ Set up and clean up coordinator

As the manager of all of this, verify you understand that once you delegate assignments, you're not completely off the hook. Your job is to keep everyone on track and moving in the right direction. If things start to fall behind, make deadlines and don't hesitate to bring or reassign responsibilities in more people to help. Be sure to acknowledge those that do a standout job publicly in front of the family, in a newsletter, or at the event.

Q. Our family has a variety of feuds in it, who gets invited and who does not?
A. Many (if not most) families have some troubled relationships. A reunion can be a good time to repair broken bonds. As far as bloodlines go, your fusing families have the same right to participate in the reunion as you do.

Q. My Great Aunt Lillian is impaired. How can I make sure she's able to attend our upcoming reunion?
A. Check in advance making sure that the site you opt for has limited parking, wheelchair access (ramps, elevators, etc.), and handicapped restroom facilities. Speak with your charter bus company and see to it that they render wheelchair accessible vehicles and inquire about locations that you are taking into consideration to make sure that they can serve the transportation you are booking. Make sure that the site for outdoor events has shade and shelter. When arranging presentations, don't forget to offer your aunt a front-row seat. Consider designating a relative that can help her with meals, transportation, and other activities.

Q. My cousin just recently lost his job, and his family is strapped for finances. How can I see to it they attend the reunion, without my cousin having to pay?
A. Some families create reunion "scholarships," a fund to subsidize some family members who might otherwise be unable to attend. Of course, recipients' names should be kept confidential.

Q. What fundraising suggestions can help us produce the money we need for outing, a banquet, and other "extras"?
A. The following are a few suggestions:

1. Hold a 50/50 raffle, by which the winner takes half the proceeds and the reunion takes the other half. You might also ask family business owners to donate some prizes to raffle off.
2. Sell or raffle off services and goods (e.g., homemade crafts, baked goods, jams and preserves, or a free dental visit with cousin Mark, a massage by Aunt Marge, babysitting, etc.).
3. Sell T-shirts, hats, and other keepsakes. To reduce cost, take orders before the reunion.
4. Auction off a family quilt. Each member prepares one square with a design significant to his/her family.
5. Create a family cookbook, memory book, book of family genealogy, oral history tape, etc., earlier and sell it at the reunion.

Q. We've planned a lengthy presentation about our family history. How can we keep all the toddlers occupied while their parents delve into family roots?
A. Obtain a few preteens from your clan to baby-sit the younger children on a rotating basis (e.g., half-hour stints). You can even arrange to pay them a nominal fee. Keep the children nearby (in an adjoining room) and provide numerous toys, books, healthy snacks, diaper-changing gear, bubbles, and games. Look at them occasionally (without being seen, possibly) and have the baby-sitters call for you whenever you're needed. (Cell phones come in handy at these times.) For reunions that last more than a day, plan family-history discussions for nighttime, when children are in bed. Hire baby- sitters (either family members or a baby-sitting service) to stay with them and to contact you for any problems that crop up.

Q. We want our teenagers to feel part of the reunion. Any advices?
A. Teenagers might seem bored by the prospect of spending a whole weekend with relatives they rarely know, but there are lots of opportunities to make them feel needed and involved. To begin with, provide them with jobs, such as stuffing and stamping envelopes, assembling reunion packets, making signs and banners, decorating rooms, selling T-shirts, and acting as waiters.

Select a site with lots of activities for the younger set (e.g., tennis, swimming, amusement-park rides, bicycling, bowling, etc.). Make sure you plan the reunion with a variety of multigenerational mixers, old and so young learn more about one another. Sports, dancing, relay races, family storytelling, talent shows, and nature walks are good ways to break the ice. Don't expect teenagers to baby-sit, especially for long periods. (Ten to 13-year-olds might be more willing.) If you have to, Plan baby-sitting in advance and hire professional baby sitters from outside the family.

Keep teenagers involved in discussions of family history. Some families create games like Jeopardy, Trivial Pursuit, or Who Wants to be a Millionaire?, based on their family history. A good resource is Fun and Games for Family Gatherings by Adrienne Anderson (Reunion Research, 1996). You could also have older kids create a video of the reunion or take photographs. Some teachers might be willing to give extra credit to teens who interview family members and write essays about their past.

Q. How can I encourage certain family members who might feel like "outsiders" (for instance, singles, relatives without kids, widows) to attend?
A. Include them in planning the reunion from the beginning. Handling committees can start a conversation and strengthen bonds before the reunion begins. At the reunion, help them get associated with activities that suit them (e.g., special talents such as music or crafts; monitoring family history; entertaining young children, etc.).

Q. My husband points out that he hates reunions. How can I make this fun for him?
A. Very frequently, relatives who marry into the fold would rather walk on hot coals than spend a weekend making small talk with Aunt Inga and Uncle Jack. Here are a few ways to save the day(s):

▪ Don't expect him to come to every planned event; let him have some time alone, away from the fray.
▪ Resist chatting about old times and telling "inside" jokes without involving your spouse.
▪ Involve reunion activities that your husband may enjoy (e.g., swimming, golf, fishing, sports).
▪ Ask him to get together with other "in-laws" to stage a roast– or toast– for the family (e.g., "The top 10 reasons we married into the White family are …").
▪ Don't expect him to remember everyone's name or relationship.
▪ Don't volunteer him to do numerous chores without asking him first.
▪ And most importantly, make him feel loved, wanted, and aspect of the family.