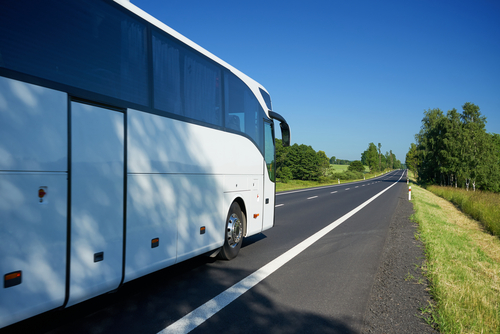 15 Aug

Choose Us Because Motorcoaches Are Green

Due global warming and ecological concerns are real, a lot people are consciously trying to do what we can to take care of our planet. In the domain of transport, it'd be fantastic if all people could drive electric cars. If you're like most individuals, however, electric cars are not yet in your budget. Should you fall within that category, were you aware that choosing to GoMotorcoach is also a fantastic transport option? Motorcoaches eliminate up to 55 cars in the street, significantly reducing vehicle emissions and road congestion.

Along with being eco friendly here in First Class Tours, it's important to us that our clients have the best shipping expertise. Because that's our goal, we focus on these six other goals in our business too.

Equipment Quality. No one likes riding in old tutors, and we make sure that our fleet Vehicles are in prime condition. They're clean inside and out, and they smell good too!

Customer Services. We wouldn't be in business without our customers. Because we love You, we focus on putting you .

Care and Safety. Regular inspections and routine maintenance and repairs are standard company processes here in First Class Tours. We don't want you to question your security when you ride !

Our Company Team. Our staff is educated, professional, and great with people. Our collective goal is for you to get a great experience with us!

Amenities. Only since bus rental Houston, Texas are good for the environment doesn't mean that you need to sacrifice when it comes to quality or comfort. With a lot of amenities on board, it's possible to definitely enjoy your trip!

Pricing. Motorcoaches are an affordable transportation choice! Speak to one of our specialists today to learn about our great low rates!

Coach transportation is green transport, and we Would really like to serve you!