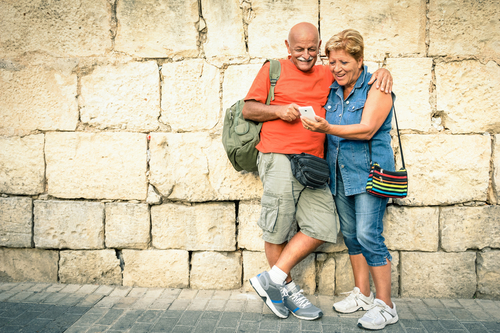 28 Jun

Baby Boomers Have Special Travel Insurance Factors to Consider

Have you reach that golden retirement age and plan to start off taking vacations and seeing places of the world you've always imagined seeing? Although you may know several of the things you'd like to do and have things organized to make that attainable, you may not have thought about purchasing travel insurance. Why not? We all consider securing our significant financial investments with insurance: we make certain the home is insured in the event of intrusion, fire, or natural disasters, to name a few; we usually aren't allowed to drive without securing insurance for our vehicles, and we put in a significant chunk of change each year on medical, dental, and vision insurance, too. Here are a few reasons why it might be a good idea if you've never thought of planning insurance into your trip expenditure.

The unplanned happens. You can have all the information nailed down, everything purchased, and be packed and ready to go, only to get a devastating phone call that someone in the family has been seriously injured or passed away. A natural disaster could happen and you might must stay home and get things organized. You or your spouse could get injured, and that injury may restrain you from being as mobile as you were previously. You could be out a large chunk of change if you ended up having to forgo the trip if any of these things were to happen.

What if you are out of the country and all of a sudden find yourself with a major medical need– either from an unpredicted health situation (heart attack, for example, or stroke), or from an accident (car wreck or getting injured or hurt during a physical activity) that necessitated you receiving medical care at a foreign hospital? Your insurance may or may not deal with care from an international institution, and this could find yourself being incredibly pricey. Even though you're a healthy senior, with good exercise and diet patterns well established, there is constantly a greater health risk opportunity with increased age.

There's always that possibility that your bags could get lost somewhere on the road, and your high-end camera that you carry on trips is suddenly gone (or another expensive item you may take with you). Without insurance, those points are lost for good, unless you want to hand over the cash to replace them.

Perhaps you miss a connecting flight, a result of events that were out of your control. Ever been in that case? If someone else could eat that expense, it would be nice!

The above mentioned cases are just a number of reasons concerning why it's a great idea to think about travel insurance. Like some other type of safety measure, it doesn't imply that any of these events are likely. If you're spending a lot on airfare and accommodation reservations, tours while on your trip, as well as taking costly equipment along, having insurance in place isn't a bad deal. It may be one of the smartest things you'll choose to do, and you might be thanking yourself later!