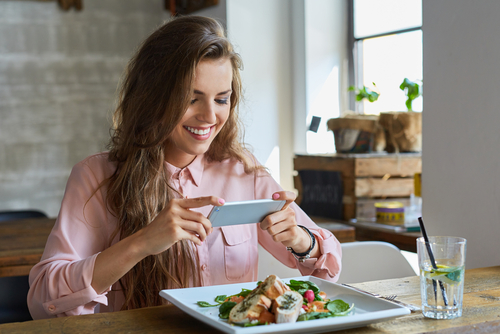 07 Mar

Are you a food traveler?

What makes you feel like you had a great vacation? Or, one immersed in art and culture?

Or, do you go for the food?

If that's you, if you feel that food makes or breaks your trip, you're not alone. Momondo recently did a survey which found that 63% of British travelers believe that good food is crucial to whether they feel that they have experienced a good holiday, 30% of Singaporean travelers said that the quality of food is a critical factor in where they choose to vacation.

And, 30% of surveyed Americans say that they deliberately choose destinations based on the availability of activities related to local food and drink, whether it's a beer or wine festival, a farmers market, or a farm to table experience. 61 % of the surveyed Americans were interested in taking a trip to a destination within the U.S. to engage in culinary activities within the next year.

Food travelers have been called many things– foodies, gourmands, culinary travelers, and oenophiles (for the wine lovers). The World Food Travel Association defines "food travel" as "the pursuit and enjoyment of unique and memorable food and drink experiences, both far and near."

We want to try Philly cheese steaks in Philadelphia, paprika in Hungary, wines in the Napa Valley, and noodles from street vendors in Thailand. Our mouths salivate when we talk about that last macaron we had in Paris and the deconstructed creme brulee at New York's hottest eatery.

Yes, we want to eat at great restaurants, but we also want to:

– Attend food fairs, festivals and other special events.
– Visit food markets, farm markets, and farm stands.
– Take tours of artisanal farms, wineries, dairies.
– Tour food-related factories and commercial kitchens.
– Shop at gourmet shops.
– Take lectures or demonstrations conducted by a local chef.
– Take organized food tours, or do-it-yourself food tours, such as following a wine, a beer trail, or a food-related trail.
– And participate in cooking classes or schools.

Simply put, the food traveler loves experiencing food. This is the reason why: food is the great common denominator among all countries, cultures, and races.
Food brings us together. The food traveler is always in search of that common ground.