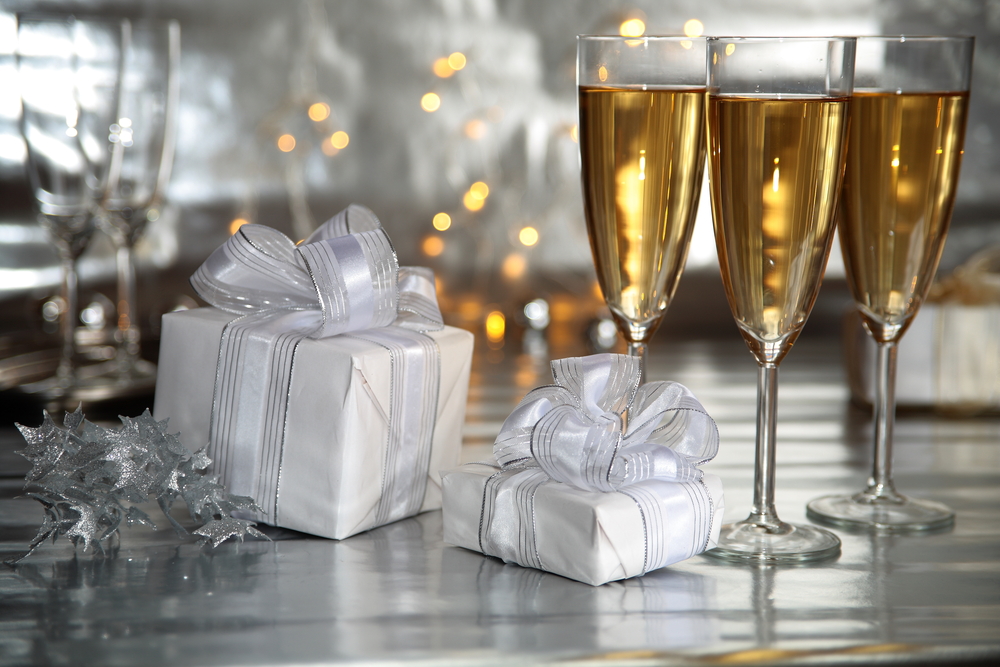 24 Oct

Anniversaries Are Occasions to Rejoice!

You tied the knot 40 years ago, and it feels like it has gone by in a blink. When you look at the pictures, a lot has happened: there you are in robes at your college graduation together, and there's the first home you bought (the red brick house with lilac bushes out front). There are images of the day your eldest daughter was born and she's in your arms wearing a little pink hat, and images with folks that became your friends forever during that time you moved across the country for residency. There have been so many birthday parties, Christmas mornings, graduations, ball games, weddings, grandchildren, and on and on. It's the adventure of a lifetime, and you've been there for the whole ride.

When you're trying to come up with a way to pay tribute to the thing that is YOU, the way your duo has progressed and become so much more than it was in the beginning, maybe you just want the whole family to come together as a team. And one of the ways you can improve this is by scheduling a coach! No matter if you want to take everyone to a getaway hotspot for a week or drive them to substantial places that have been markers along the journey, we are the option you need and here's the reason why.

Well, duh. Let's state the obvious. We can accommodate the whole crew on board, no doubt. Each of our coaches can carry up to 57 passengers, so except if you had like 10 kids and they're all gotten married and each couple has 5 kids, rest easy. We've got you covered.

And, undoubtedly, when you've got a large family group, there's gonna be stuff, and loads of it. Clothes, gear, food, etc., and we can transport it all in the huge storage bays in the undercarriage area on our coaches. There is area and to spare!

For added convenience, we have a bathroom on board. This is especially beneficial for grandkids. They're not always the best at gauging time between stops. Sometimes they say they don't have to go, only to tell you a few minutes later (when you've just gotten on the highway again) that they should go to the bathroom. Or, there are constantly those lovely incidents of carsickness. Hey … it's all great. Our coaches include toilets.

Another perk, along with the bathroom? We've got video screens and an A/V system that can go a very long way to keeping the young ones amused as the miles go by. Often you just need something to help distract them for the last few hours, and it's simple with a coach.

And eventually, it's helpful. No trying to keep everyone together in the caravan. No need to refund everyone on gas costs. No need to get multiple parking permits or park passes. It's an all-in-one deal: one great price, a driver dedicated to your schedule, and professional, friendly service.

Thus, when its instance to commemorate your family and you're bringing the entire clan along, we believe a motorcoach will be just the thing. And if you don't consider us, give us a ring and let us show you wrong!