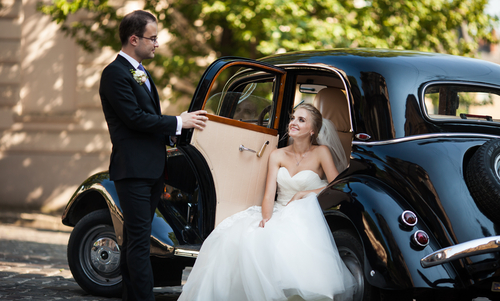 19 Jul

5 Reasons Why A Coach is Ideal for Wedding Transportation

Here at First Class Tours, we specialize in group transportation services. This post is part of our"5 Reasons Why A Coach is ideal for…" series, and today we're gonna give you five single-sentence explanations for why coach transport is ideal for your wedding transport needs.

1. Since you have a gazillion things to do, we can take care of airport shuttle transport to your guests that are coming to town for your special day.

2. If your reception will be in a little place, our shuttle and parking providers will keep traffic flow moving.

3. Bachelorette parties are more fun when everybody gets to ride together to your night out!

4. If you are serving alcohol at your reception, we'd be pleased to be the designated driver to make sure everyone gets home safely.

5. On your wedding day, make it Simple to keep the wedding party together by letting us get the group to every important event.

Wish to know more, speak with one of our customer service agents, or reserve coach services for your wedding? Call us or send an email inquiry today!