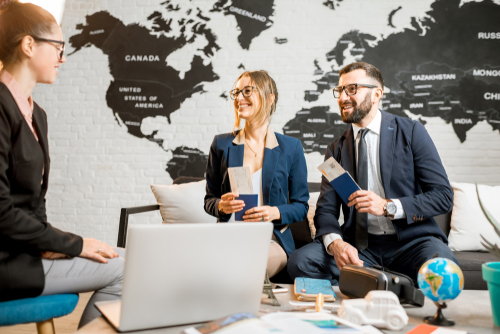 16 Jul

5 Reasons Why A Coach is Ideal for Tour Operators

Here at First Class Tours, we specialize in group transportation services. This post is part of our"5 Reasons Why A Coach is ideal for…" series, and today we are gonna give you five single-sentence reasons why coach transportation is perfect for tour operators.

1. Because we prioritize being time, we'll get your group where they will need to be, when they will need to be there!

2. We place a lot of emphasis on customer service; once you ride with us, we will look after you like you are one of our very own.

3. We perform regular maintenance checks on all of our automobiles to make sure that your group is secure when they ride .

4. Having a toilet along with other amenities on board, our passengers can enjoy modern conveniences and ride in comfort.

5. We may be the motorists, but we're also locals; we can help you decide the places you do not wish to miss while visiting our area!

Wish to know more, talk with one of our customer support agents, or reserve a charter bus rental Houston, Texas for the upcoming group tour? Contact us or send an email for your inquiry!