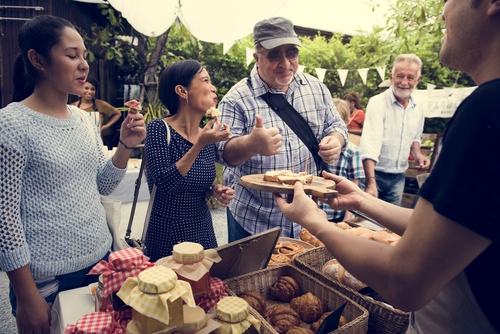 08 Aug

5 Reasons Why A Coach Is Ideal For Culinary Tours

Here at First Class Tours, we specialize in group transportation services. This post is part of our"5 Reasons Why A Coach is ideal for…" series, and today we are gonna give you five single-sentence explanations for why coach transport is ideal for your culinary transport needs.

1. Food is better with friends, and we love it if you bring 50 Of your closest friends with you to sample a vast array of good eats!

2. Culinary tours are a fantastic way to get new ideas of what to Make for supper.

3. If you've got a bit too much to drink while on the tour, we'll be certain you make it home safely.

4. When you're going from place to place, you can leave jackets and luggage on the coach so that you don't need to carry everything around.

5. It's fun to get to know a place by sampling its food, and our knowledgeable drivers of charter bus rental Houston will require you to all the regional favorites!

Wish to know more, talk with one of our customer service representatives, or reserve an upcoming culinary excursion? Call us or send an email inquiry today!