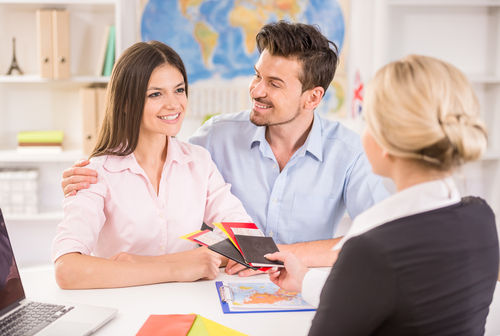 29 Apr

16 Traits of a Productive Tourism Operator

Being a tour operator can be a demanding job considering there are plenty of facets to coordinate as part of a tour and lots that you have to follow up on to make certain that things run smoothly for your customers. As you're trying to be reliable and greatly improve your overall performance for better business results, here are some characteristics you can focus on developing:

1. Have all the information buttoned up. Someone that is successful in this business is actively engaged in making sure that all the details for each tour are sorted out for everyone involved– the business personnel together with the customers. You want things to run seamlessly, and this only happens when everything has been planned for, thought of, and coordinated well beforehand.

2. You don't want to get in a rut with the way you run your outfit. Participate in your industry and look for chances to do things in fresh ways, and avoid being hesitant to try ingenious, original takes on how you previously did things. Sometimes when you are leading an organization it can be easy to do things the way that you want to do them, but you may miss several possibilities if you're only depending on your own smarts.

3. If you seem stuck, don't shy away to have someone else do the job. Part of what makes a good leader is being able to accurately assess the things you're good at and honestly acknowledge where you're missing. If you are having problem with how to maneuver the company in fresh, novel ways, think about paying someone who provides services for that to advise you and manage that aspect of the company.

4. Although you want to welcome the input that comes from others, you can't let this substitute for your own know-how. To be respected and valued for what you do, see to it that you stay current on everything in your field, as well as your particular niche in the tourism industry. If you want your leadership to be valued, you need to show your team that you know your stuff.

5. Everyone would rather work with someone who is genuine and sincere, someone who cares about them beyond the business side of things. People will love being around you as you cultivate these characteristics.

6. A leader who is really great in this particular industry is great at making a web of connections– from professional contacts to all the small businesses and neighbors and friends in the neighborhood that you frequent with your tours. Making friends and interacting with people from a genuine place will help build rapport for your business, and provide an opportunity for you to be a resource for their companies. If people like you and have respect for the business you provide, it's likely that the comments they give to others will be positive and reinforcing for your business.

7. If they call or email, you want them to remember how friendly and knowledgeable your staff is. On the tour itself, you want them to remember your great personality and the top-notch service you gave them, with everything thought of well in advance. Your customers become the foundation of all future business interactions and they really are the voice of your business.

8. Take advantage of new technology. One thing that is constant? There will always be new solutions of communicating things, technological advances that will be updated or released, and you want to use these to market your business. This sort of goes along with knowing your stuff and being on the forward trend, but it's an important one.

9. Understand your footprint. Try to be conscientious, careful, and considerate of the way all areas of your business affect your surroundings, and encourage your tour members to think green, too.

10. Is said and done, keep at it. As time marches forward, you will have to, too. Be engaged, active, and exhibit the drive to focus and lead your company to keep on be successful. There is no substitute for hard work, tackling complications head on, and having a persevering attitude through all the bumps that can come as you work out various business challenges.

11. As you're trying to establish a business that is known for being one-of-a-kind and exceptional, try to honestly assess where you're at in each of these areas and focus on improvement where necessary. As you do so, you're sure to observe an optimistic change overall, and see the dividends as the effects of positive changes begin to ripple through all of your business interactions.