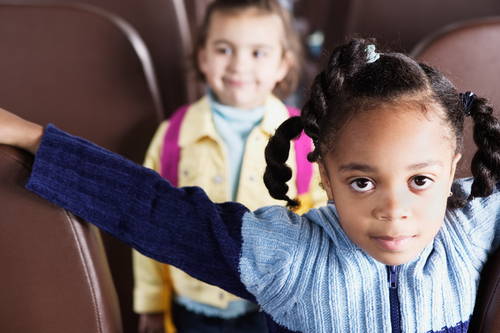 14 Feb

Successfully preparing for a faith-based field trip in Texas

You don't always need to take your faith-based travel group on a pilgrimage to Israel or a mission trip to Brazil for a substantial religious experience. Alternatively, start by looking out your back door for travel recommendations that your church group might enjoy.

Because they are shorter and less expensive than multi-day tours, day trips can appeal to most potential travelers. People who can't afford a plane ticket overseas will in all likelihood be able to provide a motorcoach ride to an attraction or mission project nearby.

Shorter trips also benefit you as the travel planner, since day trips can increase a sense of belonging to the church travel program. Friendships formed during these excursions will make them feel more relaxed traveling with the church group in the future.

Day tripping 101

A day trip's desired destination is usually no farther than three hours away. Traveling any further requires a rest stop, which adds even more time to the trip. Group riding in a motorcoach longer than three hours can also feel like they are consuming additional of their time riding than enjoying the destination.

To make three hours go more quickly, many group leaders will play movies on the motorcoach or pass out games. Snacks and drinks are another way to ensure your group has a relaxed ride. For example, if your faith-based group is leaving early in the morning, provide a breakfast of muffins, miniature ham biscuits, and juice. This will help pass the time, as well as keep the passengers from starting the trip feeling thirsty or hungry.

Where to go.

Choosing a compelling attraction or ministry within a three-hour radius is easier than you might think. It's important to know your faith-based group members and the types of activities they might enjoy.

Think about the age group. Is your church travel group mostly youth-based, senior-based, or mixed ages? From there, you can determine how much walking your activities should have, for example, boat rides or dinner theaters for seniors and family-friendly museums or outdoors adventures for youth. Just talking to your travel members while on other tours where they would want to go can give you a lot of insight into what trips would be the best popular.

Going on your state's tourism website can provide many initial ideas on some fun day trips. Newspapers and brochures also often advertise nearby destinations you might not have originally thought about.

A quick way to find out a few nearby day trip destinations is by contacting someone at a local convention and visitor's bureau or a state tourism office, or even a motorcoach reservations specialist at First Class Tours. This contact can be wonderful advantages when intending day trips, since they can help you find some hidden gems nearby.

These travel specialists can also advise additions to your trip that you might be interested in, such as a step-on guide, group-friendly restaurants, and local places that offer ministry ventures.

Remember to keep the day trip manageable so that you aren't rushing group members from place to place. You never want your group to feel stressed or hurried throughout the day.
When planning the day, also see to it and allow your church travel group to welcome other guests to come along. By doing this, much more individuals can enjoy the fellowship and fun of the field trip.