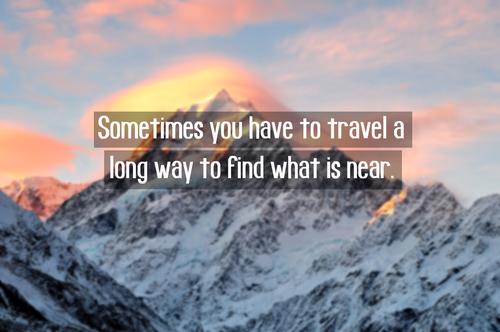 19 Dec

Seven Inspirational Travel Quotes

Do you ever end up feeling stuck in the routine of your lifetime, wanting a little shift or even a breath of fresh air? Traveling becomes effective and fun with our charter bus Houston! The seven inspirational quotes will make you want to pack your luggage if you are feeling a bit of wanderlust!

"I am not the same having seen the moon shine on the other side of the world." (Mary Anne Radmacher)

"Travel is fatal to prejudice, bigotry, and narrow-mindedness." (Mark Twain)

"If we were meant to remain at one place, we would have roots rather than feet." (Rachel Wolchin)

"Traveling makes one modest. You see what a location you reside in the world." (Gustave Flaubert)

"I have not been everywhere, but it is on my list." (Susan Sontag)

"Twenty years from now you will be more disappointed you did not do than by the ones you did. So throw off the bowlines. Sail away from the safe harbor. Catch the trade winds in your mind. Explore. Dream. Discover." (Quoted in H. Jackson Brown Jr.'s book P.S. I Love You: When Mom Wrote, She Always Saved the Best for Last)

"Don't tell me how educated you are; tell me just how much you've traveled." (Anonymous)

Prepared to go yet? As group transportation specialists, we're ready to go when you're also ready! We'd love to provide specialist transportation service you can rely on!