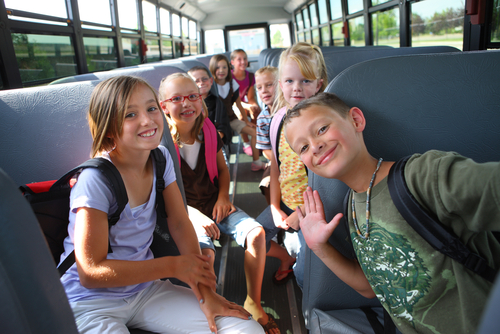 15 Jun

Why Your School Day Trip Required A Coach!

Apart from being an effective safety option for your elementary kids, motorcoaches are a great move when it refers to efficiency, too. We don't always think to utilize a motorcoach when we consider transporting younger kids for school outings, field trips, and activities. It's a great mode of transportation for several reasons, including these:

For beginners, a coach can comfortably carry up to 57 passengers at a time. While this isn't as much as your standard school bus, it however makes it possible to move an entire class (or two!) with ease, while allowing for a little more space and comfort than the average yellow bus

It's the best way to move a big group of people around to various functions. Period. Don't want to have to worry about keeping everyone together? Reserve a coach. Don't want to have to wonder where everyone is, and want to make it easy to account for everyone, all in one place? Reserve a coach. Don't want to have to worry about multiple itineraries, parking for multiple vehicles, or people getting lost? Just get a coach! Not only does it streamline the whole transportation process, it can also relieve added stress that just doesn't need to be there.

Expenditure. It's much more time-efficient, cost-effective and safe to pay for one vehicle! Using a coach for your upcoming school outing makes it possible for you to eliminate the hassle of individual refunds for gas, and it also suggests that you can rest assured regarding the condition of the vehicle. We manage high safety standards and comply with regular maintenance checks to ensure that our passengers' safety is never compromised.

Time saving and comfortable. Select coaches come with a bathroom on board, and this is a great choice for school groups. Even though you always check if anyone needs to use the bathroom before leaving the school, it isn't foolproof.

Entertainment. Not only do we get you to your destination and back again, we can keep your kids entertained for the ride. You can reserve a coach that comes with an A/V system and video screens so you can put a movie on and have a relatively peaceful ride, instead of dealing with the chaos of lots of loud kids all crammed into one space.

Storage. When you're on an outing with children, it's pretty much a given that you'll have to bring food and other equipment for the activity at the same time. And, when you're speaking about lots of kids, you need enough space for everything that's coming along. Afterwards, this is another reason the motorcoach shines. Unlike standard school buses, coaches have bunches of undercarriage storage provided for this very purpose. You'll never to worry that there won't be enough room for everything, and you won't need to arrange for a separate vehicle to bring all the gear and food.

School buses are great for getting kids to and from school, but motorcoaches are fantastic when it comes to longer outing trips with younger kids. Where else can you travel together, have entertainment included, bathrooms on board, and lots of storage space, too?