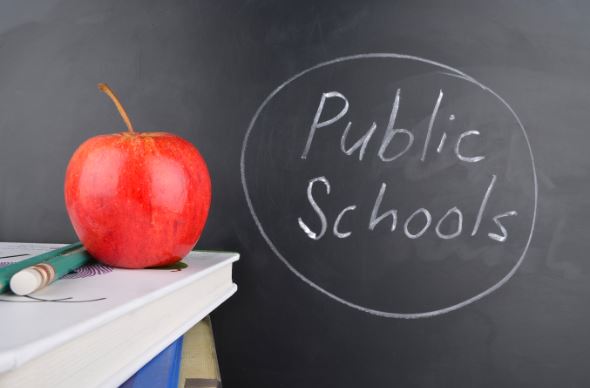 22 Nov

Public School Perks

Educationally, there are probably more opportunities available today than there ever have been. There are public schools and private schools, charter schools and homeschool. Factor in the advent of the internet as an information super highway, and give up on trying to calculate the vast amount of information available at our fingertips, every day. Additionally, there are so many free educational tools to take advantage of.

Regardless of which educational route one pursues for their children, there are pros and cons for each choice. There are benefits that homeschooled children receive that simply can't be duplicated for their public schooled counterparts. However, if you're trying to come up with some arguments in favor of public education, we think these might be a few of them:

It's a great opportunity to make friends. While it is totally feasible for homeschooled children to have time with friends too, it typically involves more work on the part of the parent to make that happen when kids are younger. With public school, kids have an automatic opportunity, every day, to spend time with peers and play at recess.

Public school creates an opportunity for children to create relationships of trust and friendship with other adults. Whether they have an amazing teacher, or a librarian that encourages their love of reading, it's important for children to make connections with adults besides their parents, and school can be a means for facilitating that.

While parents still need to help their children with school work, choosing public school for kids takes the weight off of a parent's shoulders for making sure they make it through all the curriculum and that they're up to speed. Rather, the parent can play a supplementary, supportive role to help their children succeed academically.

Public school provides an opportunity to be involved in lots of extracurricular activities that children enjoy. Whether they want to play sports, sing in choir, or participate in the school play, going to school makes it easy for children to get involved with other kids their age while participating in these activities.

And lastly, being around lots of other people creates an opportunity for children to learn that not everyone sees the world the way that they do. They will be exposed to other ideas, different ways of doing things, and influences and philosophies that are different from what they may learn at home. This provides a chance for parents to talk with their children and help them synthesize their experience as they're learning to navigate various social situations and developing their own sense of self.

As a motorcoach company, we work with people from various industries. One week you might find us as the wheels behind a culinary tour or transporting a church group to an activity, and the next week you'd find us taking care of the transportation for your Aunt Sue's wedding. But, guess what? We also work with schools to provide safe, friendly, reliable service for today's children. Whether you need help getting kids to school or just need some additional vehicles to facilitate an upcoming field trip, we'd love to help you take care of all your school's transportation needs. Call us today and let us help prioritize education!