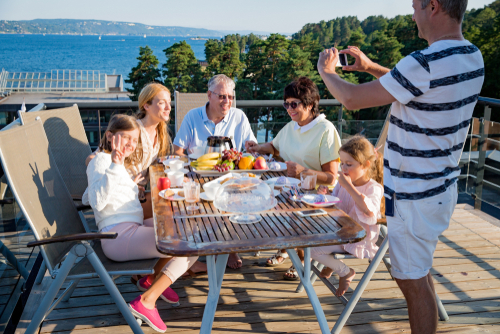 21 Feb

Preparing Your Next Family Reunion – Free of Stress

Family reunions are the best method to get your long family together. Regrettably, those planning case might not have the very same memories since intending such a large get together can be stressful. To help take the stress out of your planning, rent a motorcoach for your family reunion! We have also created an inventory of must-have methods for a worry-free vacation.

Set Up Games
To keep any freetime fun and optimistic, install games that will remain up for the duration of your reunion. Spike ball, cards, and board games are all great ways to spend time together while having fun.

Ditch Traditional Transport
The majority of the time, households will travel in separate cars to the destination. This can cause a plethora of problems including late or lost group members along with anxiety-causing traffic experiences. If you want to take these issues out of the equation, rent a motorcoach for your family reunion! Luxury motorcoach rentals allow you to start the party early, catch up with family members, and arrive safely and on time. When you hire a chartered bus, you employ fun, peace of mind, and reliability.

Pre-Plan Meals
To keep the work to a minimum for everyone, assign each family unit per day where they're responsible for their foods and clean up. This makes it so the very same people are not always preparing and cleaning up and everybody gets time to relax, unwind, and have fun, and talk with loved ones.

Follow these basic strategies to keep the anxiety at bay and have fun daily in your next family reunion!