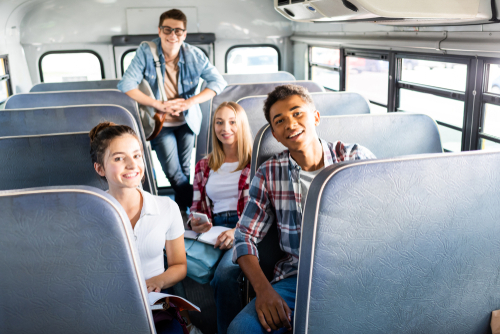 26 Aug

Pick Us For School Group Transportation

It's improbable that anyone would argue both of these points: today's children are valuable cargo, and teaching our children is essential to forming tomorrow's leaders. And in today's education world, there are plenty of transportation requirements: field trips, sports, research, contests, and much more!

While many educational institutions have vehicles that they can utilize, there are instances when demand necessitates the support of a charter transport provider. That is where we come in, and we'd love to have the chance to assist your school!

Why should you choose us if you need extra transportation assistance? We are going to answer your question by sharing six things we concentrate on here in First Class Tours!

Equipment Quality. As stated above, we think that today's kids are our most precious Freight, and it is totally not acceptable to have equipment that is unsafe. We run equipment that's dependable, clean, and professional.

Maintenance and Security. Our vehicle maintenance and repair program is Unparalleled, and we maintain the highest safety rating given by the Federal Motor Carrier Safety Administration. Want to find out more? We'd like to answer your questions!

Staff and Drivers. Your kids are in our hands once you ride, and our drivers are trained, friendly, and professional.

Amenities. Chartering One of our trainers is a simple way to keep kids entertained while on the road: power outlets, WiFi, an A/V program, and movie displays are all aimed to assist the miles go by quickly.

Pricing. If You would like transport that's dependable, safe, fun, and professional, we're The business you're looking for. Have a look at our competitive rates!

Customer Service. Here at First Class Tours we match our services to whatever you need. Whether you need field trip transportation or team transport into a national contest, we concentrate on serving you with our Charter Bus Houston, Texas. We are all about satisfying our customers, and you'll notice that when you operate with us.