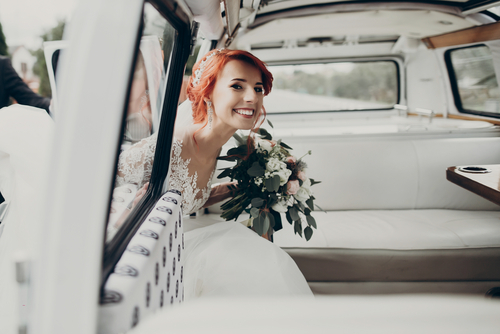 15 Sep

Pick Us As Your Own Wedding Transportation Provider

The proposal occurred. Check.
Found the dress. Check.
Ordered invitations. Check.
Reserved a venue, hired a photographer, arranged the cake.
Check, check, check, check.

But what about procuring transportation services for One of the most important times of your life?

At First Class Tours, we provide professional transport for all of life's important events. However, we're also not naive; we all know there are band transportation businesses in the region as well.

Why, then, in case you need to choose us to take care of the transportation in your wedding day? We work difficult to set the industry standard with what we do, and we all hope by discussing six items we concentrate on in our company, we can answer your question.

Equipment Quality. With an assortment of fleet vehicles, we are confident we have what you requirement for the wedding. All our vehicles are up-to-date, clean, and well-maintained. We guarantee that they'll match the party, not just take away from it.

Customer Services. Even if we have great equipment, the support we provide has to be worth it too. From the time we would like you to have a fantastic experience. Because our staff is motivated by that need, accommodate our services to satisfy your needs, address your concerns, we want to respond to your questions, and exceed your own expectations.

Maintenance and safety. At First Class Tours, vehicle maintenance and safety is important to us. We inspect all of our automobiles, and we keep the highest safety rating. Please ask if you want to know more about what that means!

Staff and drivers. We all know that whoever is a portion of your special day should add into it, and that's why hiring drivers that are friendly, knowledgeable, and professional is a high priority for us.

Amenities. When You take advantage of the amenities that our fleet vehicles possess, your wedding guests will ride in relaxation and convenience.

Pricing. We have competitive pricing, and our promise to you is that you'll get exactly what you pay for when it comes to quality, service, and general experience.

We hope you'll consider our Houston Texas Party Bus to your wedding transportation requirements!