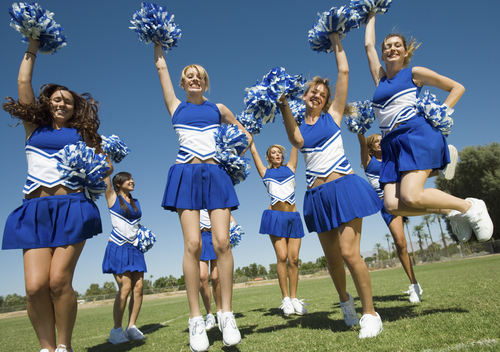 10 May

Nonscholastic Activities Are What We Do Best!

No matter if you're transporting the swim team to an away meet, the football team to a game on your rival's home field, or your dance company is battling over the other top schools in the state, motorcoaches are a great way to get you there. You may think that motorcoaches are irrelevant since you have easy access to the school's yellow buses, but we expect you'll be happier if you prefer to go motorcoach, and here's the reason that.

Passenger space. Motorcoaches can transport about 57 passengers at a time, which is lower than the average school bus typically has on board. These suggests that while we can quiet get a large group from Point A to Point B, you'll have a little more wiggle room than you would on the average school bus, and this is a bit more pleasant for those long drives to extracurricular sporting activities.

Bathrooms. This one hardly needs any illustration. It's usually nice to not need to make a stop when you are aiming to make good time, and also beneficial if someone gets sick to their stomach on the way. Enough said.

Storage Space. When you're going to an away game, it isn't enough to get the players there (though that may be the most important part). You're likely going to need a lot more space than just a place to sit, and this is where motorcoaches come in handy!

A/V system. Did you learn that you can demand a coach that has video screens and a sound system? This is hassle-free for sports team travel, making it potential for you to review films and tackle strategies. Sometimes the drive can be long, but you might as well use it to your advantage to prepare for the game?

Our coaches have a lot of extras that school buses simply don't have. When the game is over and you're heading back to school, this is an easy way for kids to unwind by plugging into social media, charging their phones, or just sitting back to read a book.

Next occasion you're organizing the transportation for your school's extracurricular functions; we hope you'll think about reserving a motorcoach. We're pretty clear that if you try it, you won't ever like to go back!