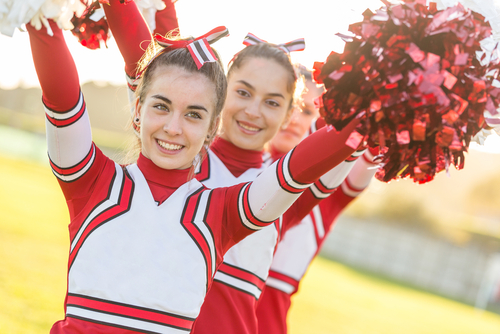 18 Jul

We Love Supporting Extracurricular Activities!

Whether you're taking the dance company to an all-state contest or getting the cheer team to the state basketball or football playoff game, motorcoaches are a wonderful way to get the whole group where they have to be. You might think that motorcoaches are undesirable since you have access to the school's yellow buses, but we think you'll be happier if you prefer to go motorcoach, and here's why.

Traveler space. Motorcoaches can carry up to 57 passengers at a time, which is less than the average school bus usually has on board. This shows that, while we can still get big groups from Point A to Point B, you'll have a little more wiggle room than you would on the average school bus, and this is a bit more relaxing for those long drives to extracurricular events.

Bathrooms. This one hardly has to have any explanation. It's always nice to not have to make a stop when you are trying to make good time, and also handy if someone gets sick to their stomach en route.

Storage area. Dance and cheer group of people often have a lot of extra gear to bring along for the road: pom poms, uniforms, costumes, makeup and other cosmetic items, extra clothing, etc. In addition to having a seat for everyone aboard, you likely should evaluate how to transport all the extra stuff, too. This is where motorcoaches are excellent! They provide a lot of undercarriage space for whatever additional gear or food that has to come along to the event. Plus, it's competent … one vehicle to get everything (and everyone!) there.

A/V system. Did you know that you can request a coach that has video screens and a sound system? Sometimes the drive can be long, but you might as well use it to your advantage to prepare for when you're in the spotlight?

Extra features. Our coaches have a lot of extras that school buses simply don't have. When it's all said and done and you're heading back to school, this is an easy way for kids to unwind by plugging into social media, charging their phones, or just sitting back to read a book.

Next time you're collaborating the transportation for your cheer team or dance company, we anticipate you'll think about reserving a motorcoach. We're pretty certain that if you try it, you won't ever want to go back!