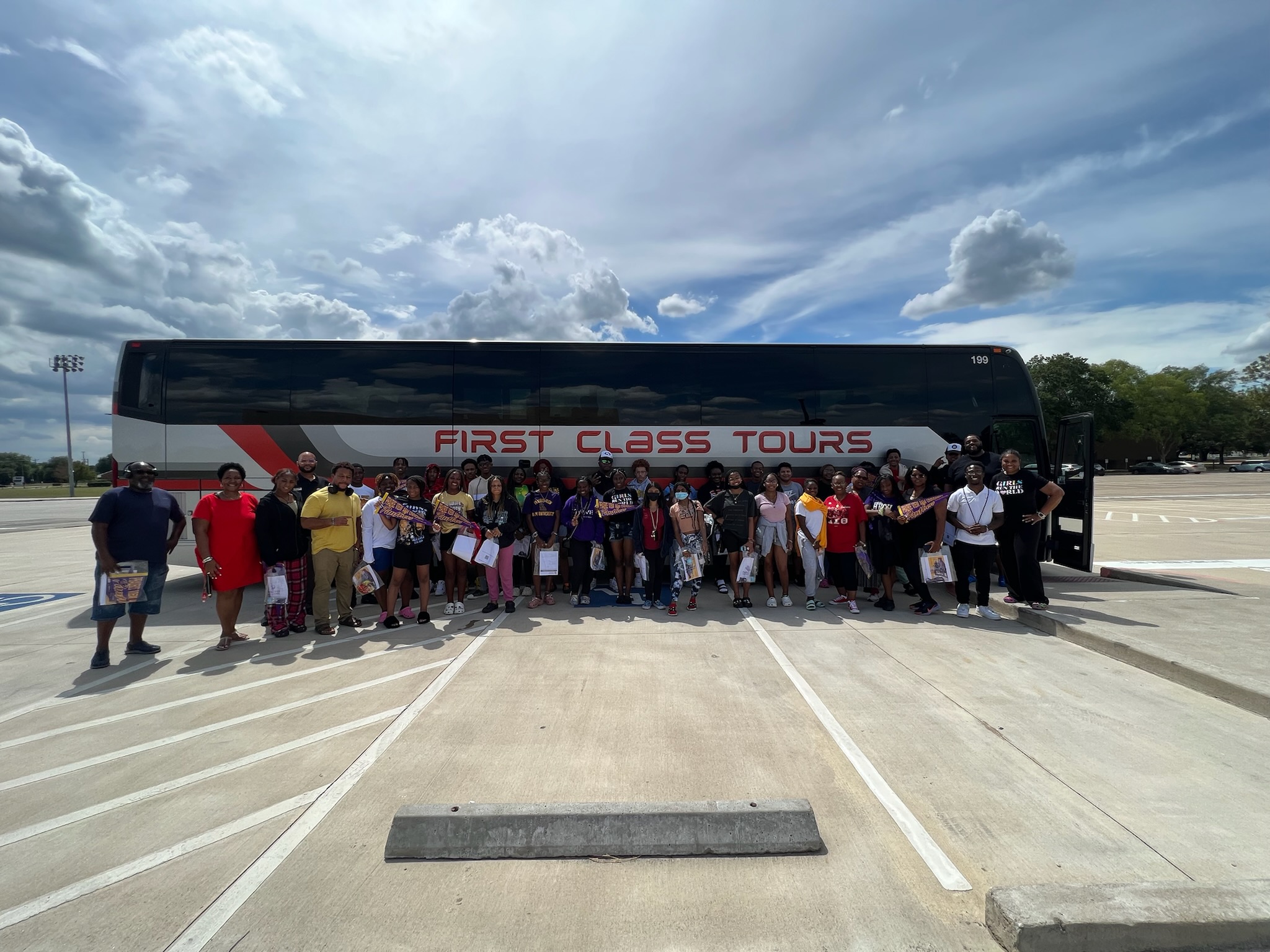 12 Jan

Group Travel the U.S. During All Four Seasons!

One of the fun things we get to do as group travel specialists is travel! Sure, we take care of Houston transportation and trips throughout Texas, but we also leave the state too! (There's something super fun about chartering a bus as a group and going on a group travel road trip!)

For all you group travel lovers anxious to hit the road, we wanted to write a post that included a few places you might want to see in the United States throughout the year. We hope you get some great vacation ideas from this list! 

SPRING

Have you heard about the cherry blossoms in D.C.? Though there are lots of sites to see in this famous city, your experience will be that much better if you visit this iconic location in the spring when the cherry trees are in bloom. If you time it right, you could even be there during the National Cherry Blossom Festival!

Who can think of spring without thinking of tulips and daffodils? If you've never been to Washington's Skagit Valley for the tulip festival, you definitely want to put that on your list. Get ready to see carpets of color that will take your breath away.

For a completely different type of experience, consider the New Orleans Jazz & Heritage Festival. If you want to hear phenomenal music and see amazing talent, this is the place to do it!

Instead of looking at blossoms and blooms on the ground, take in the stunning colors of the northern lights in Alaska. Winter and early spring are the best times to see this brilliant natural light display.

SUMMER

Though busy, there's really nothing like the picturesque scenery of Glacier National Park during the summertime. Incredible beauty and a variety of activities characterize the summer in this famous national park in Montana.

If we're going to talk about national parks in the west, you can take in an entirely different landscape (and ecosystem!) when you visit the dry deserts of Utah and Arizona. Southern Utah packs a pretty punch with Arches, Zion's, Canyonlands, Bryce, and Capitol Reef, and the Grand Canyon boasts a glory all her own.

There's no time like summer time in the Big Apple. For great food, entertainment, and iconic places like the Metropolitan Museum of Art, the 9/11 Memorial & Museum, and the Statue of Liberty, there is plenty to do in New York City.

Anyone else associate fireworks with summertime and Independence Day? If you're looking for a great show, consider Houston's Freedom Over Texas event, or the Macy's 4th of July Fireworks. Never a bad idea to take a vacation and enjoy fantastic fireworks too!

FALL 

Want an ideal place to enjoy the harvest? You can't beat Napa Valley! Visit this beautiful valley during grape harvest time to go on a wine tour, participate in wine tastings, or time your trip just right to catch the Napa Valley Film Festival.

There are few things as beautiful as vibrant autumn foliage, and you can enjoy breathtaking views when you visit New England in the fall. New Hampshire, Maine, Connecticut, Vermont, Massachusetts, and Rhode Island put on a pretty incredible display. You won't be disappointed if you decide to vacation there in the fall.

Why not go to the biggest Oktoberfest celebration in the United States in Cincinnati, Ohio? Amazing food, dancing, events, and (of course!) beer await! Don't miss Zinzinnati! 

This fall, check out the Warrens Cranberry Festival in Warrens, Wisconsin! This beloved berry is a star in many holiday dishes! Come enjoy a parade, participate in contests, eat delicious food, see the cranberry marshes, and more! 

WINTER

For the film lover or ski-slope enthusiast, travel to Park City, UT, in the winter. Utah hosts the famous Sundance Film Festival every year, and there's a reason this state claims to have the best snow on earth. 

If you're looking to escape the cold and snow, you might want to slip away for a beach vacation in Florida. Miami, Palm Beach, and Key West are all good contenders, and you're sure to enjoy warmer temperatures and soak up some sun when it's gray and cold elsewhere.

For winter fun at its finest, check out The Great Northern in Minneapolis and Saint Paul! It may be freezing, but this days-long event more than compensates by taking advantage of the cold temps to put on an amazing festival with so many awesome activities.

Take a break from the snow by getting away to Death Valley National Park for hiking, golfing, or relaxing at the inn or the ranch there. There's also an RV park as well. 

Has reading this post made you want to book a vacation right now and head to somewhere new? We hope it has given you some great ideas! Whether it's spring, summer, fall, or winter, we are your partner when it comes to group travel and transportation! Let's hit the road for an adventure! Get a quote here: https://portal.firstclasstours.net/Quotation.