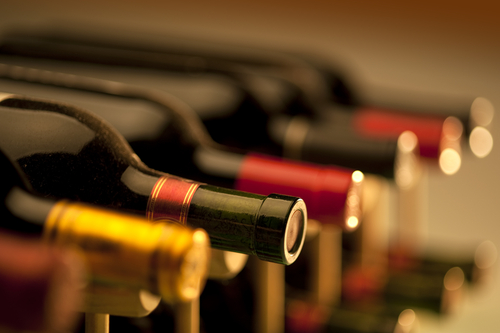 29 Jul

Good wine does not need to cost $40

Sitting at a wine barrel table sampling a flight of local artisan wines, tasting regional plans of the finest foods grown right here locally is always what we think of when we think of a food and wine experience. The reality is however that we spend more time shopping for wine at a local wine store or the supermarket then we ever devote on a motorcoach traveling to exotic destinations.

One of the real advantages of being a food and wine adventurer is that you discover that not all great wine is expensive; in fact, some of the best wines are not only affordable but downright cheap. Below you will find a list of some of the industry's best wines that are on shelves near you. Here are favorite five reds and white in each of the following price categories.

When the time comes to head out on a food or wine adventure, we intend to guide you plan the excellent outing, until then, enjoy these great value wines…

Wines $10 and under.

Reds:
2009 Lindeman's Bin 40 Merlot ($8).
This shows amazingly effective tannins for a value-priced red.

2009 Bodegas Nekeas Vega Sindoa Tempranillo ($8).
Juicy red-fruit flavors, and a bit of spice make this delicious red perfect for barbecues.

2009 Morse Code Shiraz ($9).
A nicely cheap Shiraz that provides a juicy, generous mouthful of black licorice, spice, and ripe blackberry.

2010 Elsa Bianchi Malbec ($9).
Made with grapes from the Doña Elsa vineyard, this juicy, dark berry-flavored Malbec is another great value.

2009 Banfi Col di Sasso ($9).
A well-priced, cherry-scented Cabernet-Sangiovese blend.

Whites:
2010 Aveleda Fonte Vinho Verde ($8).
A blend of Trajadura, Loureiro, Arinto and Azal Branco grapes, this is bracing, with citrus and green apple notes.

2010 Lindeman's Bin 90 Moscato ($8).
A light-bodied, slightly sweet white brimming with fragrant lime zest and orange blossom tones.

2010 La Vieille Ferme Côtes du Luberon ($9).
From Rhône's southernmost zone, this is peachy and fresh.

2010 Elsa Bianchi Torrontés ($9).
Orange blossom and minerals mark this tasty white from one of the coolest areas in Mendoza's San Rafael subregion.

2010 Marqués de Cáceres White Rioja ($10).
Stainless steel fermentation keeps this white Rioja's citrus flavors fresh and vibrant.

Under $15 wines.

Reds:
2006 Chivite Gran Feudo Crianza Navarra ($11).
Fruity Garnacha and bold Cabernet Sauvignon bolster juicy Tempranillo in this accessible blend.

2009 Delas Côtes du Ventoux ($11).
Aging in stainless steel keeps this southern Rhône red's focus on juicy, ripe plum flavors.

2010 Mas de Guiot 40 % Grenache-Syrah 60 % ($11).
Plush Grenache and spicy, plummy Syrah come together nicely in this terrific value wine.

2009 Coltibuono Cetamura Chianti ($11).
Tangy berry flavors define this charming entry-level Sangiovese.

2010 Casamatta ($11).
Made from Sangiovese, Graetz's entry-level red is a super value, with lush, energetic plum and cherry flavors.

Whites:
2009 Hogue Riesling ($11).
Citrus and peach flavors mark this lovely off-dry bargain.

2010 Santa Carolina Reserva Chardonnay ($11).
The Casablanca Valley's cooler climate imparts a nice vibrancy to ripe apricot and peach flavors.

2009 Maculan Pino & Toi ($11).
A peachy, floral blend of Tai (formerly known as Tocai), Pinot Bianco and Pinot Grigio at a super price.

2010 Yalumba The Y Series Viognier ($12).
Lemon, lychee, and apricot flavors radiate in this exotic white.

2010 Santa Rita Reserva Sauvignon Blanc ($12).
Consistently an amazing value, this Sauvignon Blanc is loaded with fragrant lime, herb, and tropical flavors.

$15 wines.

Reds:
2009 Perrin & Fils Côtes-du-Rhône Villages ($15).
Exuberantly fruity, with raspberry and sweet cherry tones.

2008 Mazzei Badiola ($15).
Don't let its peculiar orange cork deter you: This sturdy, raspberry-inflected blend is a terrific everyday-drinking wine.

2008 Periquita Reserva Setúbal ($15).
From a surfacing coastal region, this cherry-driven blend of Castelão, Touriga Nacional, and Touriga Franca is very fresh.

2008 Michele Chiarlo Le Orme Barbera d'Asti Superiore ($15).
A good house red, with energetic cherry and licorice flavors.

2009 Allegrini Valpolicella Classico ($15).
Aging in steel tanks helps keep this bottling's juicy, supple red-fruit flavors bright– and the cost reasonable.

Whites:
2007 Trimbach Pinot Blanc ($15).
The extension of some Auxerrois supports a bit of fruitiness to this racy, citrusy Pinot Blanc.

2009 Villa Matilde Rocca dei Leoni Falanghina ($15).
This well-priced wine spurts with white peach and citrus notes.

2010 CVNE Monopole Blanc Rioja Alta ($15).
Zippy causticity and ripe melon and citrus notes make this a textbook introduction to the Viura grape.

2010 Domaine Skouras Moscofilero ($15).
An expressive honeysuckle nose and zesty citrus palate define this charming, summer-perfect white.

2009 Grove Mill Sauvignon Blanc ($15).
A racy mix of vegetable, lime, and herb flavors.