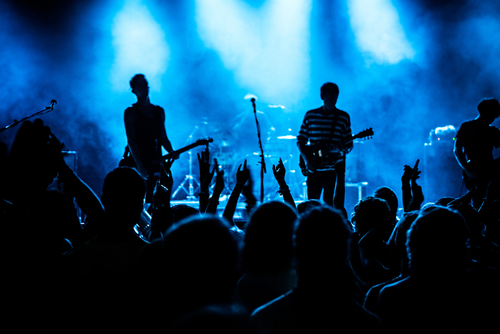 10 Apr

Your First Time … Heading to a Concert

Going to a concert for the very first time is such a cool experience. Not only do you come to hear your favorite songs live, yet you get the pleasure of seeing talented musicians personally and watch everything come together right ahead of you. You're in for a treat if you've never had this experience before! To make your "maiden voyage" everything it should be, keep these numbers of hints in mind:

a. Maybe it's October and the nights are getting a bit nippy. In your mind, wearing warm looks like the right way to go. Think again. Especially if the band you are going to see is well known, there are going to be numerous people there. The more people that attend, the warmer it will be inside the venue. If you dress for a November night, you're getting hot in there before the concert is even halfway through. Best piece of advice, despite the time of year it is? Wear a single layer and wear what you love and can move around in. You might decide you'd like to take part on the crazy and get out there dancing in the mosh pit, or maybe you'd prefer to grab a drink and chill on the sidelines. Either way, you want to be relaxed in what you wear, and not get too hot. If you start to get a little chilly, you can always bring something light to throw over your shirt.

b. Leave your purse or workbag behind and only take the vitals in with you. With so many people around, you don't want to have a bunch of stuff for a several reasons: it's likely to find crowded and you don't want your bag getting trampled, and you also don't want to have to think about someone taking it (or the stuff that's inside). Leave your video gear and extra clothes or food at home and keep it simple. You'll likely intend to have your camera with you, but in these times that's pretty easy if you have your phone in your pocket. It's also a smart idea to have some money and ID in there, too, in case you end up needing them. And another idea that you may not have thought of? Grab something for the band to write on your shirt or concert program with. You'll be disappointed if you get the chance to talk with them and must walk away without some signatures.

c. If you do get to interact with the band, focus on being relaxed and genuine. Maybe you want to know what inspired a certain song or the story of how they got together and began playing.

After those few suggestions, all you really need to remember is the bottom line: Just go and have a good time! Depending on the genre of music you'll be listening to, things might get loud and crazy and a little chaotic. Dance if you want!