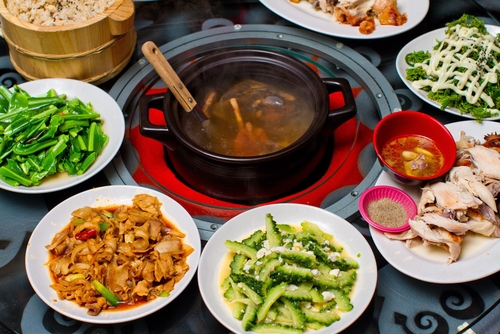 19 Feb

Expand Your Horizons Using a Motorcoach Food Tour

Is food your love language? Then a motorcoach food tour must be right up your alley. Motorcoach food tours are available in various areas all over the US. Whether you would like to enjoy the culinary wonders of the Dallas area or are interested in the beachfront delicacies of the East Coast, a food tours in the US is the perfect way to expand your horizons and try the very best that each region has to offer. What exactly are the advantages of guided food tours in the united states?

View the Sights. . .Taste the Tastes
If you truly need to immerse yourself in the region you are visiting, a chartered excursion makes that possible. When you book a food tours in the US, then you get to enjoy the view on the way to the next food stop while somebody else worries about directions. On top of seeing the sites, you also get to try some of the very best food available in the area. From delicious farm fresh feasts to fun mixology presentations, you can try all of it.

Reduce Stress
How frequently have you lost on a road trip, even with the support of your maps program? Navigating a new place can be stressful, but it doesn't need to be. Food tours in the US take the strain from holiday by allowing you to sit back, relax, and revel in the view. . .and the food.

Expand Your Horizons
It's easy to remain in your comfort zone when you select every food stop on your travels, but it's not necessarily rewarding.

To begin a new journey toward food tours in the US (and possibly self) discovery, book a motorcoach food tour!