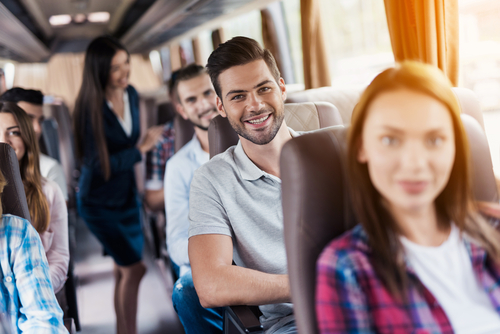 08 Sep

Choose Us As Your Sightseeing Transportation Provider

Have you been getting a group together to get a sightseeing trip? There's something really fun about vacationing and experiencing new things you love. And when you have got a lot of people involved, it is extra convenient to have a group transportation provider so that everyone can ride together.

We are here to and specialize in class transportation serve you! We understand that we are not the only transport company on the market, though we would like to earn your company. So, if you are wondering why you might want to opt to work with us, we'd like you to understand that which we focus on here in First Class Tours.

Quality Equipment. Here's the thing: no one likes to charter transport and end up using a dirty ride which smells bad. Our guarantee to you is you'll never have that experience when you book. We maintain our coaches in top-notch condition; if it we'd expect you wouldn't want to.

Customer Service. We specialize in customizing our services to match whatever you have got on the agenda. For you to get a positive experience with us, our goal is always, and we concentrate on providing.

Safety and Security. We stick to a strict maintenance schedule here at First Class Tours. Our vehicles have been inspected, and we maintain the highest safety evaluation given by the Federal Motor Carrier Safety Administration.

Staff and Drivers. You spend quite a bit of time with your driver once you charter a mentor you want somebody who's friendly, professional, and enjoyable. Our team members are all of those things we all know you'll have a good experience.

Amenities. One Of the perks of coach travel is having some downtime between ceases, while we do the driving and you're able to relax and take advantage of all of the amenities on board our trainers.

Pricing. We want you to get great service for an affordable price. That's our goal at First Class Tours, and we'd love to give you a quotation for your upcoming excursion. We hope you will consider us for the holiday transport requirements!