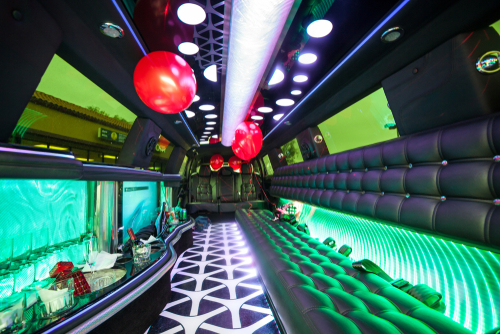 21 Aug

Choose Us For The Party Transportation

When you think of parties, what comes to mind? Here is what we came up with: Balloons. Streamers. Fireworks. A Great Deal of people. Fancy dresses. Cocktails. Families. Friends. Dancing. Singing. Eating. Best wishes. Appetizers. Music. Invitations. Decorations. Laughter. Talking. Games. And fun! Did we mention fun? (If celebrations are whatever, they should be fun!)

Were you aware that we provide transportation services for parties and proms? When it comes to family parties, weddings, graduations, retirement parties, higher school proms, and basically any other kind of celebration, we are the people to call!

But here is the thing: we all know that we are not the only group transportation providers around. Why, then, would you opt to employ us? We want to reply that by discussing six things we focus on here at First Class Tours!

Equipment Quality. Nobody would ever want their party guests to get on a trainer that's Dirty and grungy, and you will not ever have to be concerned about that if you ride . Our coaches are clean and professional, and they smell great too!

Customer Service. We customize our solutions to match whatever it is that you need! Whether you've got a group of 30 or 300, we will show you exactly what customer service looks like!

Maintenance and Security. If you are throwing a party, you will need transportation it is possible to count on. Our vehicles are kept in top shape, and we maintain the highest security evaluation afforded from the Federal Motor Carrier Safety Administration.

Staff and drivers. Our team is professional, upbeat, personable, and here to serve you! You can rely on us to make sure your party transport is fun and enjoyable with our Houston Texas party bus.

Amenities. Your Guests are able to take advantage of all of the amenities we have on board: power outlets, WiFi, an A/V program, and video screens too!

Pricing. We want your party transportation to be specialist and affordable. We provide competitive prices and this promise: you'll get exactly what you pay for when it comes to service, quality, and general experience.

When you are having a party, we hope you will call us to serve you!