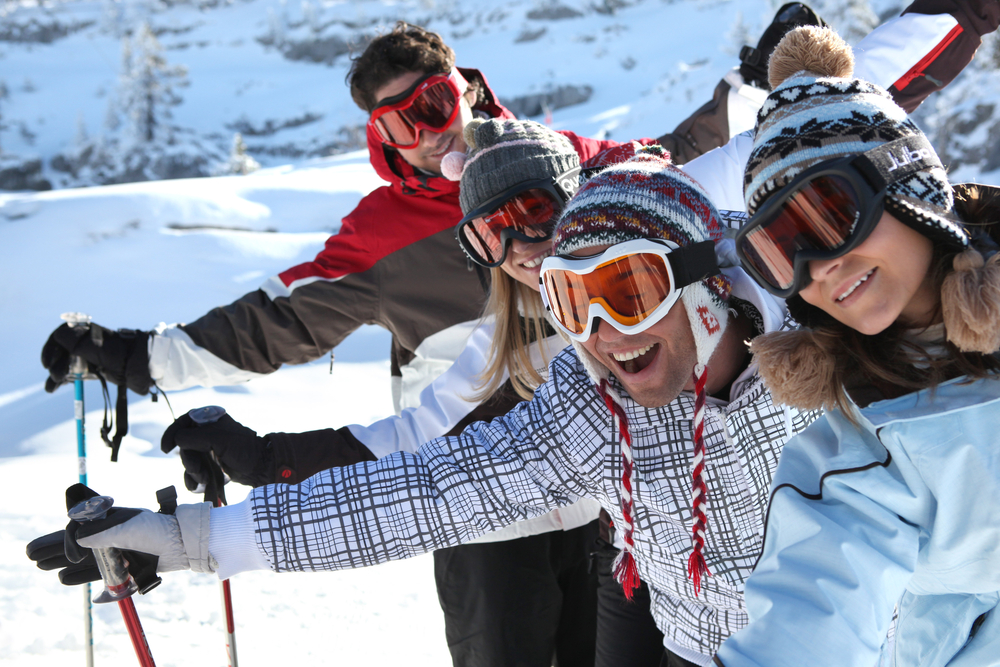 05 Sep

A beginner's guide to organizing a ski trip

Perhaps you want to have a great time this year when the snow flies by learning to ski? If you're a newbie at this ski thing, it's possibly that you've thought it will cost too much or be tricky to make it down the hill somewhat gracefully, and you're uncertain what you're going to do at night once you've ended skiing for the day. Here are a few things to bear in mind that can help you have a positive attitude for your first experience.
It's true that skiing isn't a cheap winter sport. With a little planning on your part, there are ways to cut costs. Think about these types of few tips:

EQUIPMENT.
To start with, you don't have to buy all your equipment up front. Especially if you are an amateur, it may be great to rent equipment for your first trip and opt if it's something that you love before investing in acquiring your own. You can possibly do this on site at the resort, or by renting from another recreational gear store.

LIFT TICKETS.
If you're seeking to find a lower price on your lift ticket, one idea would be to look online at sites like liftopia.com or snow.com, or by going directly to the resort's website that you're planning to attend. Plan to go in the middle of the week.

ACCOMMODATIONS.
When you are paying for ski time as well as a place to sleep, it can add up quickly. A few tips: staying on site at the resort will likely be a lot pricier than staying somewhere close by, take advantage of shopping around for offers online, and watch out for package deals. Hotels and resorts will often partner to grant bundle savings and give you discounts on both things for a combined lower price.

FOOD.
As with staying overnight at the resort, you can spend a bucketful if you prefer eating a gourmet meal there once you're done skiing for the day. Plan to save more by going to the local diner or choose a motel hotel or condo that has a small kitchen to enable you to fix your own food at the end of the day.

When you're trying something out for the first time, it's not uncommon to feel a little nervous. If you let that fear consume you, you'll never try something that you might end up enjoying. Everyone falls when they are learning the ropes, so just plan on it and be persistent in practicing. Know that there are resources to help you, should you choose to make the most of them. There are often classes granted by ski instructors at each resort, and these can help you acquire and practice basic skills that will help you feel more satisfied. Additionally, there are designated areas for those just learning how to ski, so you don't have to feel daunted at the thought of having the steep slopes with fast, professional skiers. Don't stress. Give yourself permission to take it easy, experiment and get your feet wet, and before you know it, you'll be moving off the bunny hill to a regular run.

Even if you're new to the ski thing, you can still enjoy the things you love on a normal vacation once you're off the slopes. These can include eating establishments and spas, as well as pools and exercise equipment, among other things.

By considering all of these things ahead of time, you can know that you'll feel as comfortable as possible on the slopes, have fun in the evenings, and likely come away wanting to make a return trip soon. Get out there, have some fun, and good luck!