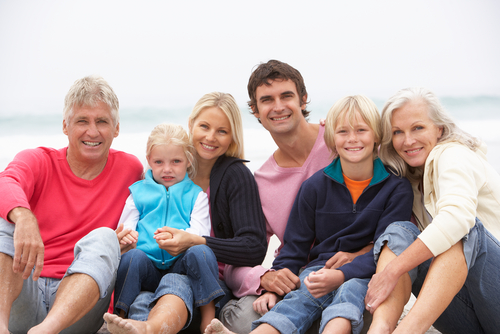 26 Apr

All Inclusive Reunions

For many Texas families, the strategy of planning a family reunion occupies them with dread, much more so then having to spend a weekend with weird Uncle Bill. Meal arranging, hotel accommodations, transportation … the checklist of things to consider and plan is a lot longer than Aunt Mable's toenails. If you recognize a reunion is long overdue but the idea of planning is absolutely running shivers up your spine, there is an opportunity that will be more convenient and frankly more exciting than any reunion you have had before. The all-inclusive reunion is an amazing way to get together and take the burden off the family.

The All-Inclusive Reunion

Best for: People who are sensitive to talking or planning about money.

Pros: No one person gets stuck bearing the entire load of organizing; all the financial awkwardness is eradicated since each family pays up front for everything (lodging, food, drinks, child care). A lot of potential friction is eliminated because group decision-making is at a minimum. "At an all-inclusive resort or cruise ship, the group is not willing to have to decide about where to eat, what to undertake for fun, and who's in charge," says Haltzman. Bonus: "If the activities end up being a disappointment, the blame lies on strangers," says Jeremy Greenberg, author of Relative Discomfort: The Family Survival Guide.

Cons: Some member of the family may feel cooped up at an all-inclusive package. In most cases (on a cruise, say), families can't tailor the duration of their stay to their budgets or vacation time, says Suzette Mack, a family-travel specialist based in San Jose, California. And for some families, the cost of the entire trip could be hard to swallow.

Where to go: Many cruise lines render exclusive services for family reunions, as do some beach resorts and ranches. Carnival Cruise Lines (carnival.com) provides free event-planning assistance before departure and can provide private parties in lounges and dining rooms on a ship (from $2.50 a person for coffee, tea, and cookies to $38 a person for a two-hour affair with cocktails and hors d'oeuvres). Norwegian Cruise Line (ncl.com) offers group rates for families booking eight or more staterooms, plus a cocktail party, passes for on-board bowling, and other perks. If your family is less obsessed with sun and sea, a deluxe dude-ranch expedition can match the bill. The Red Horse Mountain Ranch (redhorsemountain.com), in Harrison, Idaho, gives private cabins, meals, cocktail hours, horseback riding, fishing, and kids' activities from $1,718 per adult for a one-week stay. (The entire ranch can be reserved at a reduced rate for groups of over 30.) Tip: Don't count out international destinations; they can be cheaper and easier to reach than some domestic spots. Mack likes the Riviera Maya, in Mexico, for its kid-friendly resorts.

Taking care of downtime: The primary entertainment is ensured by the cruise, the resort, or the ranch. Choose a few events over the course of the trip that almost everyone will want to participate in, or have sign-up sheets for different events that people can attend together to help retain the reunion feel.

Organizing meals: Luckily, this is not your issue. To get the most away from the mess-hall (or banquet-room) experience, consider mixing up the nightly seating plans so that everyone gets to mingle.