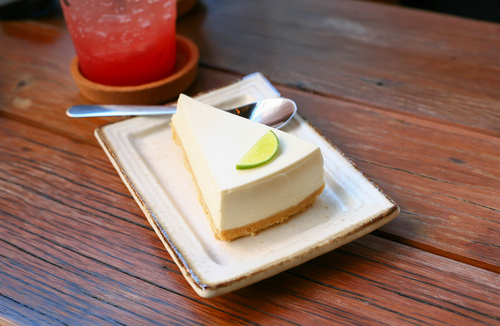 25 Apr

50 STATES … 50 ICONIC FOODS

For culinary adventurers, the opportunity to see a new area is more than just another stop. It is a chance to encounter local cuisine and culture. In this article, we will present you the top foods in all 50 states that you simply can't miss when paying a visit to a new area!

Alabama– boiled peanuts
Boiled peanuts– freshly harvested 'green peanuts' that have been boiled in salty water until softened– are a beloved roadside snack across the Deep South. To try these salty, addictive treats, head to Luverne, Alabama, in September for the World's Largest Peanut Boil (www.crenshawcochamber.com/peanutboil), where some 60,000 pounds of peanuts go into the drink.

Alaska– caribou steak
A traditional Eskimo staple, farmed caribou can now be found on the tables of some of Anchorage's finest restaurants. If the idea of eating Rudolph doesn't disturb you, sample the reindeer burger at Snow Goose (www.alaskabeers.com) in Anchorage.

Arizona– fry bread
In the Southwest, these rounds of fried dough have been a staple among various Native American tribes for more than 150 years. Try them plain with honey, or in an 'Indian taco' with ground beef, beans and cheese. In Phoenix, the Fry Bread House packs in the lunch crowds with its fry bread combinations with green chili, chocolate, butter and chorizo, and more.

Arkansas– pink tomatoes
The official state fruit since 1987, the South Arkansas Vine-Ripe Pink Tomato has been grown here since the 1920s. Taste the juicy heirloom variety at the Bradley County Pink Tomato Festival (www.bradleypinktomato.com/about-the-festival) held each June in the town of Warren for the past 50 years. If you're feeling brave, why not join the tomato eating contest?

California– fruit smoothie
When beach culture met health food culture back in the 1970s, the smoothie was the beautiful result. Nothing says 'California' like the icy concoctions at Beverly Hills Juice (www.beverlyhillsjuice.com), which has been blending fruits, veggies, and exotic ingredients like lemon verbena and wheatgrass for nearly 40 years.

Colorado– Mountain trout
The wild waters of the Rocky Mountains teem with silvery trout, their flesh tender, succulent, and sweet. The best way to try some? Catch it yourself. Learn fly fishing, a local obsession, by hiring a guiding company like Duranglers (duranglers.com).

Connecticut– white clam pizza
The coastal city of New Haven is famed for its 'apizza'– the thin-crusted local take on pizza, invented by Italian immigrant bakers in the 1920s. The white clam pie– a garlicky, tomato-less version studded with chewy, salty clams– is the most iconic of all. The always-packed Frank Pepe (www.pepespizzeria.com) is the undisputed king of the genre.

Delaware– scrapple
A down-home favorite across the Mid-Atlantic region, scrapple is one of those foods that's best eaten without reading the ingredients list. Try their products at the Delaware State Fair (www.delawarestatefair.com) in the town of Harrington.

Florida– key lime pie
Florida produces some 80% of the United States' citrus products, and the tiny key limes of the Florida Keys are among the tastiest. Key lime pie, a concoction of key lime juice and condensed milk with a meringue topping, is a specialty of the house restaurants across South Florida. The version at the Key Largo Conch House (www.keylargocoffeehouse.com) is hard to beat.

Georgia– Coca-Cola
Sure, you can get the world's most popular soft drink anywhere from Kazakhstan to Timbuktu. Somehow, it just tastes best straight from the source: Atlanta, where pharmacist John Pemberton invented Coke as a 'nerve tonic' back in 1886. Get your souvenir bottle at the World of Coca-Cola Museum (www.worldofcoca-cola.com), where you can also taste the 60-odd Coke brand soft drinks sold around the world.

Hawaii– Spam musubi
A perfect representation of Hawaii's East-meets-West culture, this ubiquitous snack food consists of a slab of grilled Spam on a block of sushi rice, all wrapped up with a strip of nori (dried seaweed). Eat it like the locals, and grab one for breakfast before a morning of surfing.

Idaho– huckleberries
Tasting like a slightly tarter blueberry, the huckleberry grows wild across the Northwest and Rocky Mountains. Try it in pie, or– if the berries are in season– down one of the famous huckleberry milkshakes at the Victor Emporium (www.victoremporium.com) in tiny Victor, Idaho, near the Wyoming border.

Illinois– Chicago-style hot dog
No one's clear on the hot dog's origins, Chicagoans claim the wiener was invented at the 1893 World's Fair. Whether or not this is true, Chicago certainly has one of the best regional variations of the ballpark favorite. Order one 'dragged through the garden' (peppers, tomato, onions, pickles, celery salt, and mustard– no ketchup) at Hot Doug's (www.hotdougs.com).

Indiana– pork tenderloin sandwich
Like much of the Midwest, the Hoosier state loves its pork. The finest expression of this love is the pork tenderloin sandwich, a deep-fried slab of pork loin on a bun, the edges of the meat far overhanging the edges of the bun. Devour one in your car at the Mug 'N' Bun (www.mug-n-bun.com) drive-in near the Indianapolis Motor Speedway.

Iowa– loose meat sandwich
Ground beef. No sauce. Try one at any location of Maid-Rite (maid-rite.

Kansas– popcorn
Americans eat some 42 quarts of popcorn a year, much of it produced in the breadbasket state of Kansas. Crunch on some homegrown snacks at Schlaegel's Homegrown Popcorn (www.popcorngifts.net) in Whiting.

Kentucky– fried chicken
You can't visit the Bluegrass State without trying Kentucky fried chicken– no, not that Kentucky Fried Chicken (though KFC was founded here, in the eastern Kentucky town of Corbin). All Southern states have their own versions, but true aficionados sing the praises of the dark meat at Bon-Ton Mini Mart (www.facebook.com/pages/Bon-Ton-Mini-Mart) in the middle-of-nowhere burg of Henderson.

Louisiana– Jambalaya
Creole and Cajun cuisine make Louisiana one of America's best eating states, and the choices for top state food are endless: po' boys, red beans and rice, muffulettas, bananas foster, pralines, crawfish étouffée, boudin, gumbo– the list goes on. But jambalaya, that spicy mix of rice, veggies and meat (anything from chicken to sausage to tasso ham to gator), is the perfect representation of Louisiana's diverse history. Stuff yourself for cheap at Coop's Place (www.coopsplace.net).

Maine– lobster
These clawed crustaceans are the symbol of Maine, whose rocky coastal towns are still very much dependent on the fishing industry. Eat them the way they're meant to be eaten– freshly boiled with a dip of hot clarified butter. Don't forget your bib! Harraseeket Lunch & Lobster (www.harraseeketlunchandlobster.com) in South Freeport has been serving them straight from the sea for more than 40 years.

Maryland– crab cakes
The Chesapeake Bay is known country-wide for its sweet-fleshed blue crabs, and savory crab cakes are the locals' way to partake of the bounty. Faidley's seafood stall (www.faidleyscrabcakes.com) in Baltimore's Lexington Market makes them right, with a lump crabmeat and homemade tartar sauce on the side.

Massachusetts– clam chowder
Creamy New England clam chowder, made hearty with potatoes, crushed oyster crackers, and chewy chunks of local clam, kept the Colonists warm through the bitter Massachusetts winters. Try a bowl at Durgin Park (www.arkrestaurants.com/durgin_park), a nearly-200-year-old restaurant in Boston's Faneuil Hall.

Michigan– cherry pie
They say you don't get any more American than apple pie, but Michiganders would beg to disagree. The Midwestern state produces some 70 % of America's tart cherries, which go beautifully inside a flakey pie crust. Grab a slice at Crane's Pie Pantry (www.cranespiepantry.com) in the lakeshore town of Fennville.

Minnesota– lutefisk
It's definitely an acquired taste, this aged, lye-soaked whitefish dish is iconic in Minnesota, a state with a strong Scandinavian heritage. Buy a gelatinous slice at Ingebretsen's Scandinavian Gifts (www.ingebretsens.com) in Minneapolis. Hold your nose!

Mississippi– fried catfish
This riverside state is crazy for catfish, the bewhiskered bottom-feeders that prowl local waterways. Outside the town of Oxford, Taylor Grocery (www.taylorgrocery.com), a dive-y little haunt in an old dry goods store, is a cult favorite for its fried, grilled, or blackened catfish platters.

Missouri– burnt ends
Kansas City is one of the United States great barbecue meccas, with slow-smoked pork, beef and chicken smothered in sweet-tangy red sauce. True locals know to order the 'burnt ends'– the charred, deeply savory ends of the brisket. The ones at Oklahoma Joe's (www.oklahomajoesbbq.com) are heavenly.

Montana– Rocky Mountain oysters
Deep fried. Prove you've got the balls (sorry) for this dish at the Testicle Festival (www.testyfesty.com), held for more than 30 years in the Northern Rockies town of Clinton.

Nebraska– runza
A testament to Nebraska's Eastern European heritage, these meat-filled bread pockets are a quick and filling lunch during freezing prairie winters. Try one at Runza's (www.runza.com), a local Nebraska chain.

Nevada– pine nuts
Native Americans have been harvesting these sweet, buttery little nuts for 10,000 years. Order your own, perfect for making pesto or pignoli cookies, from Goods from the Woods (www.pinenut.com).

New Hampshire– Grape Nuts ice cream
This odd mixture of ice cream and breakfast cereal is a longtime regional favorite during golden New England summers. Bishop's Homemade (www.bishopshomemadeicecream.com), in the heart of the White Mountains, is one of the best-loved ice cream parlors in this dairy-loving state.

New Jersey– salt water taffy
Generations of vacationers wouldn't dream of leaving the Jersey Shore without a bag of this chewy, multi-flavored taffy, produced here since the late 1800s. Fralinger's (www.fralingers.com), on the iconic boardwalk, is synonymous with the nostalgic treat.

New Mexico– green chili
New Mexicans adore this chunky chili sauce– made from local Hatch chilies– so much that they'll pour it onto everything from eggs to burritos to burgers. Horseman's Haven, in an old Santa Fe gas station, makes the hottest version we've ever tried.

New York– pizza
Whether it's lunchtime or closing time, a big greasy slice of New York-style pizza, folded sideways and stuffed into your mouth, is true New York food. You don't get more classic than Joe's (www.joespizzanyc.com) in Greenwich Village.

North Carolina– pork barbecue
In the Tarheel state, 'barbecue' means succulent, slow-cooked pork. Chopped or shredded, it's drowned in a tangy vinegar sauce ('Eastern-style') or a sweeter, ketchup-spiked sauce ('Western-style'). Try Eastern-style at rustic Allen & Son in Chapel Hill.

North Dakota– bison
Bison are so important to North Dakota culture they're featured on the state quarter. They're also mighty tasty. The Woodhouse (www.facebook.com/pages/The-Woodhouse), in Bismarck, serves up juicy bison burgers in a retro setting.

Ohio– Cincinnati chili
Spiced with chocolate and cinnamon and served 'five ways'– atop spaghetti and beans and garnished with cheese and onions– Cincinnati chili was developed by immigrant restaurateurs in the early 20th century, and is now known across the country. Get some at Skyline (en.wikipedia.org/wiki/Skyline_Chili), with locations all over the city.

Oklahoma– steak
Oklahoma is a major cattle ranching state, and you can't get meat any fresher than the steakhouses surrounding the stockyards outside Oklahoma City. Cattlemen's (www.cattlemensrestaurant.com) is a classic, with red booths and juicy, dripping filets.

Oregon– hazelnuts
With rich volcanic soil and an ideal climate for hazelnut growing, Oregon produces some 99% of the US crop. In Portland, Ken's Artisan Bakery (kensartisan.com) does drool-worthy hazelnut croissants, hazelnut butter cookies and hazelnut pound cake.

Pennsylvania– Philly cheese steak
A crusty roll filled with juicy thin-sliced beef and topped with fried onions, peppers and Cheez Whiz (yep, you heard us), the Philly cheese steak is a passionately defended local institution. Pat's King of Steaks (www.patskingofsteaks.com) and its rival, Geno's (www.genosteaks.com), have been across-the-street rivals for nearly 50 years. We're not gonna choose!

Rhode Island– coffee milk
America's tiniest state has dubbed coffee milk (think chocolate milk, but with coffee syrup) the official state beverage. Try some to wash down your wiener at Olneyville NY System (olneyvillenewyorksystem.com), an oddly-named but beloved hot dog stand.

South Carolina– shrimp n' grits
Once a humble fisherman's breakfast, this seafood and cornmeal porridge is now the toast of the town at Charleston's finest restaurants. Hominy Grill's (hominygrill.com) version is our pick, with plenty of mushrooms, scallions and bacon on top.

South Dakota– Kuchen
Brought to the Great Plains by German settlers, this cake with fruit or custard filling is South Dakota's official state dessert. Sample a slice at the annual Kuchen Festival (www.delmontsd.org/kuchen_festival_and_twin_rivers.htm) in Delmont (pop. 234).

Tennessee– pork ribs
Memphians will take any opportunity to chow down on the city's glorious pork ribs, ordered by the rack or half-rack. Get them 'wet' (with sweet, tomato-based sauce) or 'dry' (rubbed with spices). Charlie Vergos' Rendezvous (www.hogsfly.com), hidden away in a downtown alley, is the to-go spot.

Texas– nachos
This Tex-Mex staple is more 'Tex' than 'Mex,' especially the fully loaded versions found in the Lone Star State. Dig into a plate of nacho grande, complete with beans, cheese, guacamole, and steak, at Gueros Taco Bar (www.guerostacobar.com) in Austin, all washed down with a margarita or two.

Utah– Jell-O
According to Kraft, Utah eats more of the wobbly treat than any other state in America. It's so beloved that ushers at the 2002 Salt Lake City Olympics wore Jell-O pins on their lapels. Brave souls can sample it deep-fried (don't even ask) at the Utah State Fair (www.utahstatefair.com).

Vermont– maple syrup
Producing more of the sweet, golden stuff than any other US state, Vermont's restaurants serve everything from maple syrup ice cream to maple syrup sauce for pork chops. When in season, watch syrup trees being tapped and sample the different varieties at Sugarbush Farm (www.sugarbushfarm.com) in Woodstock.

Virginia– country ham
Almost unbearably salty, slices of pinkish-brown cured country ham are a non-negotiable part of a full Southern breakfast. Virginia is indisputably the country's leader in ham production, and Smithfield Hams (www.smithfieldhams.com) are rightly famous. Visit their shop in Smithfield, or order online.

Washington– salmon
The silvery rivers of Washington State teem with fat sockeye salmon, many of which find their way to local tables. Pike Place (www.pikeplacefish.com), Seattle's fish market-cum-tourist attraction where fishmongers toss fish like circus jugglers, is the place to buy a fillet or a whole darn fish.

West Virginia– apples
Some of America's crispest, juiciest apples come from the golden mountains of West Virginia, where the lush, cool climate provides ideal growing conditions. At the family-run Orr's Farm (www.orrsfarmmarket.com) in Martinsville, you can pick your own bushel, then nibble on apple cider donuts and sip hot apple cider.

Wisconsin– cheese curds
They squeak unnervingly when you bite into them, fresh cheese curds are a delicacy in dairy-crazed Wisconsin. Get your fix at Mars Cheese Castle (www.marscheese.com) in Kenosha, in– yes– a giant faux castle.

Wyoming– buffalo jerky
Wyoming's Yellowstone National Park is home to one of America's largest buffalo herds, and the giant ruminants are a state icon. Wyoming Buffalo Company (www.wyomingbuffalocompany.com) in downtown Cody sells the kind of savory buffalo jerky cowboys might have chewed on 150 years ago.

If you can have the chance to travel, then get your group into a culinary adventure! You can merely do this by getting the services of our charter bus Phoenix to give your travelling needs.