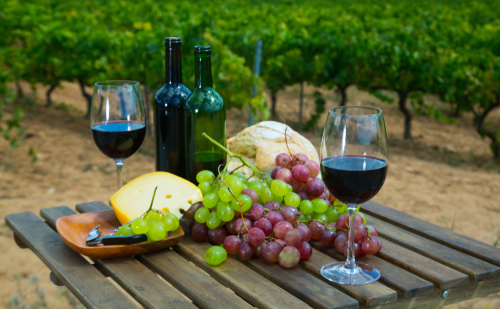 22 Jul

5 Reasons Why A Coach is Perfect for Wine Tours

Here at First Class Tours, we specialize in group transportation services. This post is part of our"5 Reasons Why A Coach is Perfect for…" series, and now we are gonna give you five single-sentence explanations for why coach transportation is perfect for wine tours!

1. Touring vineyards and sampling wines is better with friends; there's room for everyone when you come with us on a wine tour!

2. With ample storage space on board, it is possible to bring whatever you need to bring together, including wine coolers for any purchases you might make at the wineries.

3. We focus on supplying our customers with an excellent expertise; when you ride with us, you are going to see what exceptional customer service looks like!

4. However many wine samples you like on the excursion, our drivers are going to be your safe trip home.

5. We perform routine maintenance inspections on our vehicles; you are safe once you select us to be your transport provider.

Wish to know more, talk with one of the customer service agents, or join us on an upcoming wine tour with our charter bus rental Texas? Call us or send an email inquiry today!