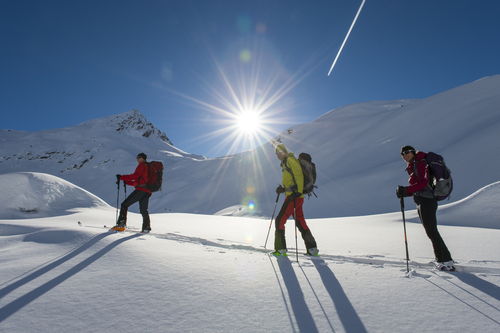 24 May

4 Simple Steps to Save on Ski Trips

If a person were to ask you to grant some examples of a costly recreational hobby, it wouldn't be surprising if skiing made the list. It doesn't have to be that way. Taking a few suggestions into consideration can make a big difference in lowering the dollar amount that leaves your bank account.

• Buy a ski package! Watch for discounts that are readily available through various mediums. It's not uncommon for resorts to associate with local lodging sites to offer deals for your time both on and off the slopes. There are usually fantastic specials, especially for times when the resorts (and motels) aren't as busy. If you shop it right, you can sometimes find sleep and ski hotels for a night and pay the same price as what you would have paid, had you just gone straight to the ticket counter on the mountain to pay to ski for the day.

• Look at purchasing discount tickets online. There are several different websites available (liftopia.com or snow.com, for example) that will search for the best prices and deals for you. Or, if you have a specific resort in mind, you can always go directly to their website to shop for specials. It isn't uncommon for them to offer deals online that aren't available at the counter. And, when purchasing tickets, you can typically save a few more dollars if you buy a pack of lift passes or purchase a ski card. It's kind of like purchasing at Costco: if you're ready to purchase more up front, you'll get a better deal overall! Acquiring more up front typically means paying a chunk less on each individual ticket. Or, if you ski frequently, purchasing a frequent-skier card can save you money each time you are at the resort. The one downside to these discounts is that they can often dictate where you have the ability to ski. But, for the price benefit, they can be worth it.

• It may be valuable to consider skiing at a resort that isn't as popular, but still offers fabulous terrain. Or, if you're going to stick with the tried-and-true, you might want to think about taking a few days off of work to ski midweek for two reasons: first, you could capitalize on a midweek package deal; and secondly, as a bonus, it will mean you won't have to fight crowds on the mountain.