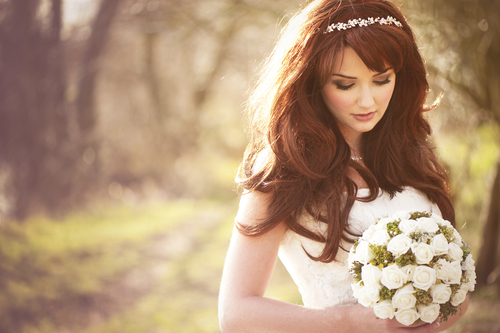 17 Mar

19 ways Texas brides can de-stress as they prepare their wedding!

THE USUAL ENGAGEMENT IS BETWEEN 13 AND 18 MONTHS. NO MATTER WHO YOU ARE, HOW LAID BACK YOU FEEL OR HOW MUCH REFLECTION YOU DO, AT SOME POINT YOU ARE GOING TO BELIEVE THAT YOU JUST CANT TAKE ANY MORE! NOT TO WORRY, IT IS A NORMAL PART OF THE PROCESS FOR ALL BRIDES. IRRESPECTIVE OF IF YOUR ENGAGEMENT IS 1 MONTH OR 30 MONTHS, THIS LIST WILL HELP YOU IN THOSE MOMENTS WHERE BRIDEZILLA IS WAITING TO COME OUT!

1. After a hard day, leave the TV off and put on some soft, sexy music. Have a glass of wine with your fiancé. Put away the wedding books, the color swatches and the area brochures, and just sit and remember all the factors you love one another so much!

2. Give yourself regular days off. Just like a real job, working at something every waking minute is not healthy. Specify times where you are working on your wedding and when you are not, try not to answer emails, make (or take) phone calls or anything else that will draw you in on those days off.

3. Deal a peaceful night at home with your significant other, play your favorite song, watch favorite your movie, and make your favorite foods. Turn off the cell, put down the Blackberry, and enjoy just being together.

4. Call a companion, especially if you have one that has been married lately and vent your disappointments to her! She will understand and will encourage you that everything is going to be just fine!

5. Work out with your man. Enroll in a gym together or go for weekend bike rides. Exercise increases the endorphins in your brain and increases your general sense of well-being. It also has the tendency to switch your brain off completely from your planning and focus you on a needed distraction.

6. Take a walk and hold hands with your man. A recent study showed that holding hands minimizes stress levels– provided that the hands are his hands. Communicate!

7. Often you don't require a vacation; you just need a moment to clear your head. Visualize the waves on your honeymoon beach. Imagine the sound and the warm water on your toes; pay attention to each breathe deeply. Set the timer on your phone before you start for 3 minutes. Get lost in the images, in the sounds and the smells. You will be amazed how much this will help.

8. GET OUT … into nature, that is! It does not need to be a camping trip; a simple few minutes around the local dock hangout will do just fine.

9. Fresh Cut Flowers! It is not often just the luxury it may seem on the surface. Fresh cut flowers can give you a real boost and help you feel more connected and warm. Place them on your bedside table, on your desk or in your bathroom. Anywhere you find yourself spending quality time!

10. Get a stop at the delegation station! Wedding planning can be crazy and sometimes a girl just needs to release the little things and let somebody else step in. Go through your crazy long list of things you need to do and mark the ones that you feel comfortable delegating. Look to your family and maids of honor to assist you knock them down one by one.

11. They will have an entire section of them that are designed to help you de-stress. Put the vial in your purse and when you start feeling stressed, SNIFF IT! Think calm thoughts enjoy the smell of stress release.

12. Got anger? Do like mom use to tell you. That's right, think back to being a kid and pay attention to your mom. STOP, COUNT TO 10 AND BREATH DEEPLY. These few seconds can make all the difference between becoming bridezilla and being cinderella.

13. Laughter is the best medicine. This is really true when it comes to stress. When it comes to getting out of the pre-wedding funk, don't underestimate the value of a good belly laugh. Have a funny friend? Invite her out to drinks. Rent a funny movie or hit the local comedy club. Not only will you feel better, but all that laughing may help you fit in your dress even better!

14. Find a close friend or a relative and ask them if it would be ok if you just vented for a minute. Let loose, lay into your wedding planner, your caterer, your dress maker, throw your fiancé under the bus, lay into your maid of honor (as long as that's not who your venting to) and get everything off your chest. Sometimes, in just 10 minutes, you can let off enough steam to really calm things down.

15. Ok, you are probably on a tight budget getting ready for the wedding. A 30 minute massage (or an hour … or two) can really help you de-stress and relax. Look for coupons, or if needs be, have your man give you a massage … who knows it may just lead to another stress relieving activity!

16. Eat foods with high levels of tryptophan (think bananas, oats, soy, poultry, milk, cheese, nuts). These components have been proven to help your brain produce chemicals that calm you down. They can be high in fat, so you may want to use this one sparingly or rotate this with exercise.

17. Skip the coffee, sports drinks and soda, and start drinking LOTS of H2O (water). Try to drink up to 1 gallon a day to stay hydrated and to flush any toxins that are in your body making you irritable.

18. I know this may sound crazy … but it's true, even that drink that you thought was going to calm you down and settle your nerves. Skip the drink to reduce your stress.

19. Blood Sugar Matters! No matter if you have cared much in the past or not, when you are planning your wedding you need to be on top of your game. Treat yourself well, eat small meals throughout the day; don't skip meals and try not to fall into the sugary, starchy snack trap. This will help stabilize your blood sugar and keep you on an even keel.